Back to all
NL
Tall chairs in the low country
Tuesday, August 11, 2020
Regional partners in the Netherlands have developed a unique initiative to draw extra attention to the Limburg section of the LF Maasroute (the Dutch part of EuroVelo 19 - Meuse Cycle Route). In collaboration with artist Patrick Kusters, the Province of Limburg and ten municipalities have placed striking 'blow-up' art along the route.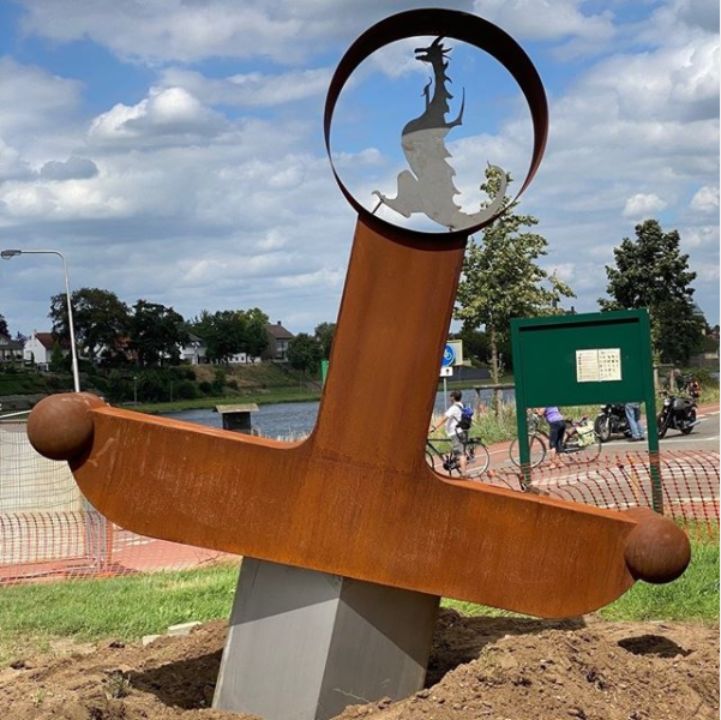 Limburg artist Patrick Kusters created ten enormous seats along the Meuse Cycle Route, also providing additional resting points to cyclists. The works of art are made with durable, robust materials, such as wood and steel and each of them refers to a special story from the municipality. These unusual creations spark the cyclists' journeys along the route and generate extra social media attention. Have you seen them yet? Share your experience online using #MaasrouteLimburg!
A cycling map of the Limburg part of the LF Maasroute, including information about the artworks, is available for two euros at the Limburg VVV's or via limburgwinkel.nl. The map also contains five local cycling routes that connect to EuroVelo 19 via the junction system. More information about this project can be found at www.maasroutelimburg.nl.
EuroVelo 19 – Meuse Cycle Route passes through Dutch Limburg on 160 km of good-quality and signed cycle routes. Discover the province along the Meuse from Maastricht, through the RivierPark Maasvallei nature park, along the inviting Maasplassen (an extensive, continuous network of large and small lakes) and finally to the National Park "De Maasduinen".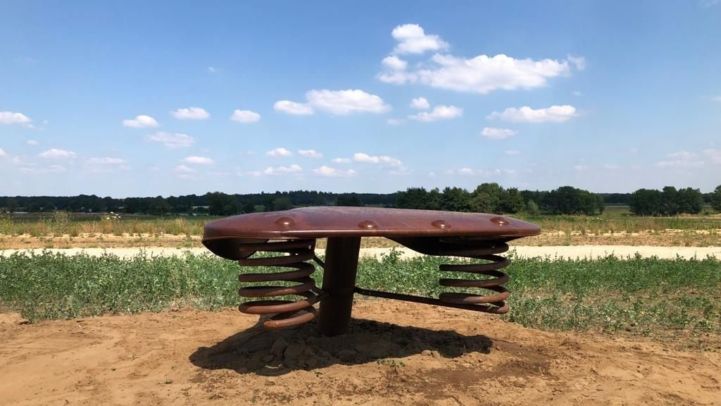 Author(s): Anita Bakker, Florence Grégoire