Back to all
DK
EuroVelo 10 – Baltic Sea Cycle Route grows 105 km longer!
Friday, May 31, 2019
Ever heard of Bornholm? This intriguing-sounding word is the name of a small Danish island (588 square km and less than 40,000 inhabitants) in the Baltic Sea, south of the Swedish Coast. In Denmark it is known as a cycling paradise and earlier this year it joined the itinerary of EuroVelo 10 – Baltic Sea Cycle Route!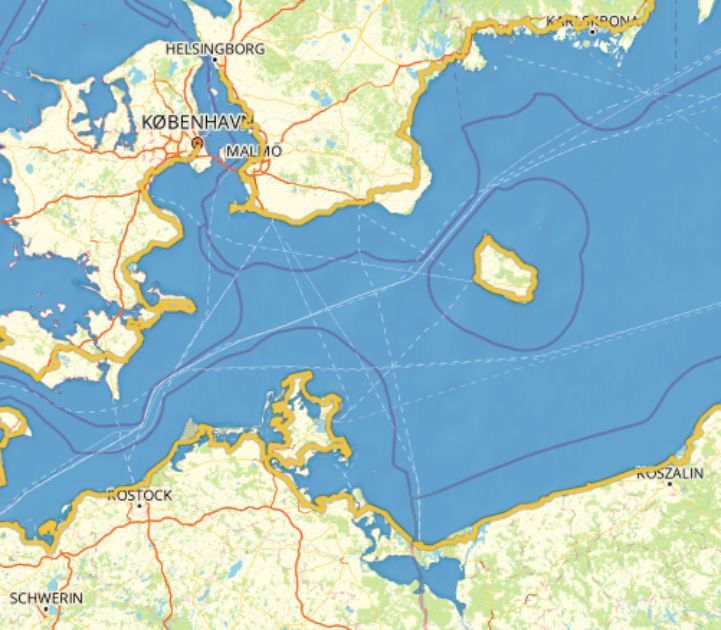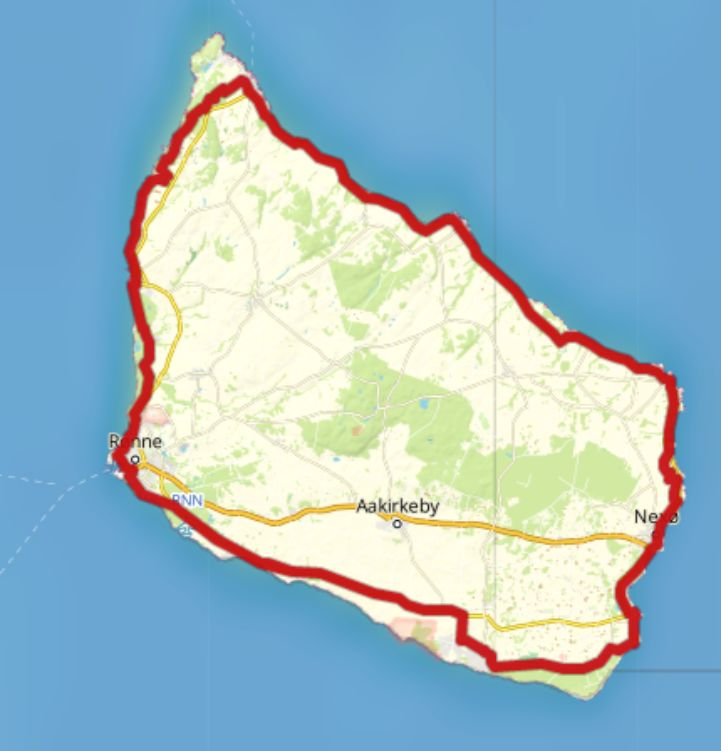 The picturesque island of Bornholm has a network of cycling routes totalling 230 km, of which 105 km, following the island's coastline, is now part of EuroVelo 10. The route also corresponds to Danish National Route 10. It is a very enjoyable ride with only 353m of elevation, allowing cycle tourists to experience Bornholm's round churches, dramatic rock formations (Bornholm is known as klippeøen – Rock Island) and unique scenery.
Bornholm is a very popular destination for cycling tourism, as all the island's highlights can be viewed from the saddle. 70% of the travellers to Bornholm mention nature and nature activities as a motive for visiting, and 15% state that they use the cycling network. This adds up to 100,000 tourists a year, more than two times the population of the island! The route is also used for a yearly recreational cycling race called "Around Bornholm", with more than 1,000 participants. Why not come and see what the fuss is all about?
When cycling in Bornholm you are very likely to experience a sunny weather, with more than 250 sunshine hours a month in the summer (Bornholm is also known as solskinsøen – Sunshine Island). The heat from the summer is stored in the rock formations and the weather is quite warm until October. Taste the common figs (Bornholm's Diamond) growing locally on the island and bring home some pottery made from locally worked clay. History lovers will also enjoy the trip as the island, strategically located in the Baltic Sea, bears traces of the fights for its dominion over the centuries: usually ruled by Denmark, it has also belonged to Sweden and Lübeck, Germany.
The itinerary of EuroVelo 10 in Bornholm is well-developed and you can follow the signs of National Route 10 (see below). EuroVelo signs are expected to be added soon.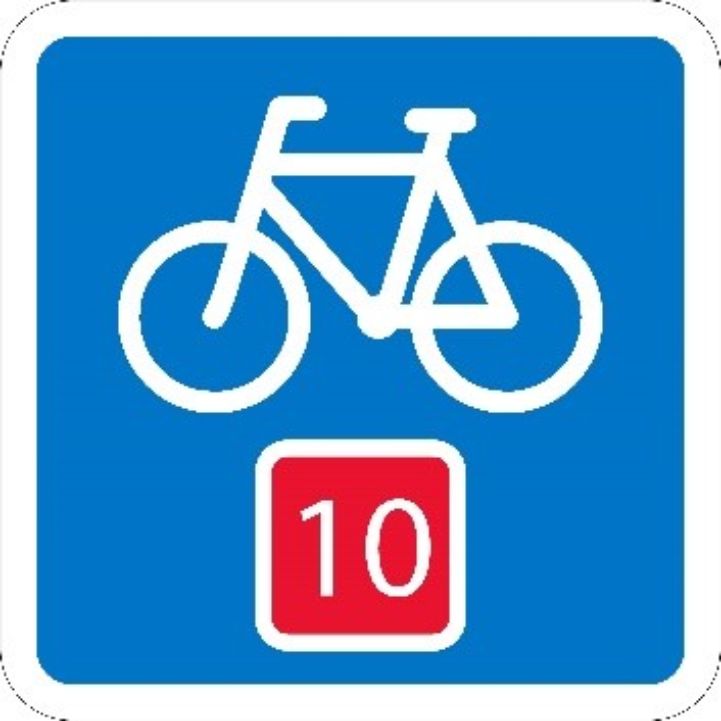 EuroVelo 10 – Baltic Sea Cycle Route is the focus of the ongoing Biking South Baltic! Project, which aims to to develop the route as a cross-border, sustainable, well-recognised cycle tourism product utilising the natural and cultural tourist resources of the South Baltic coastal regions.
Author(s): Florence Grégoire