Back to all
FR
Cycling for a good cause along EuroVelo 3 - Pilgrims Route
Thursday, November 7, 2019
Read our interview with Zoheir and Malika. Hailing from France, they carried out a crowd-funded charity project last June. They cycled on EuroVelo 3 to reach the Spanish city of Saint-Sebastian from their home in Tours. Learn more about their project and discover their travel experiences in this article!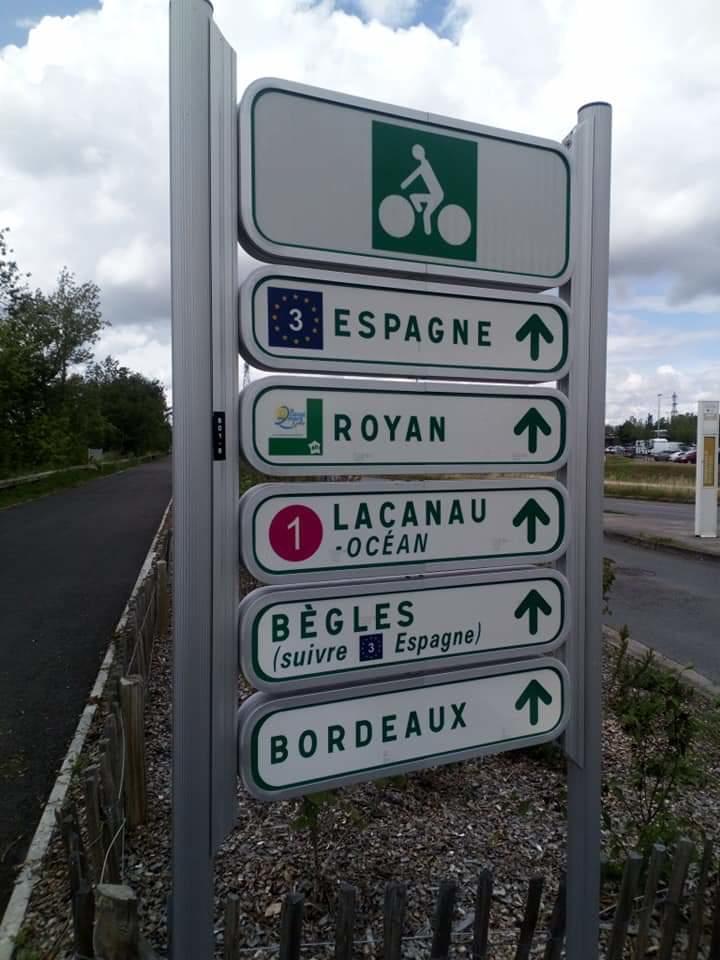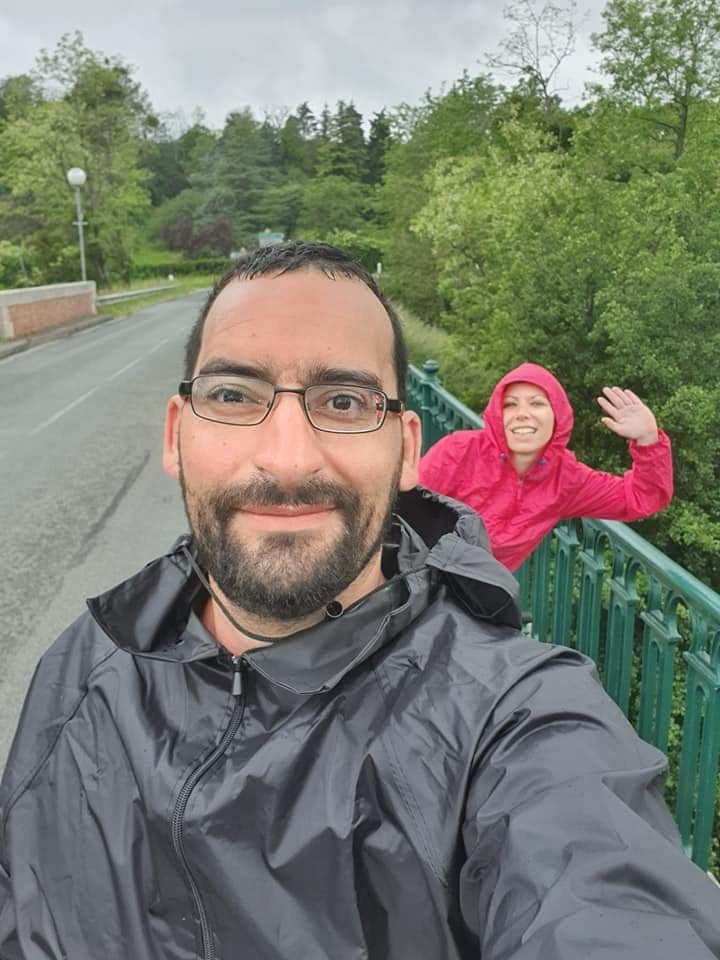 Zoheir and Malika cycled for the benefit of the association "Entraide et Solidarités" located in Tours, for which they created a fund. After the trip, the money collected was donated to the association. For more information, please visit their Facebook page!
Why did you choose to go by bike? What do you think is special about cycling? We discovered cycling for the first time on the roads of the Loire a Vélo. For starters, we took a weekend trip from Tours to Saumur. After this first discovery, we set out to reach Pornic by bike via the Loire. This trip was a real favorite of ours. The journey was magnificent, especially thanks to its proximity to nature, where you can see things that you wouldn't see on a classic bike trip. But above all, we developed a feeling of freedom that (almost) gave us wings!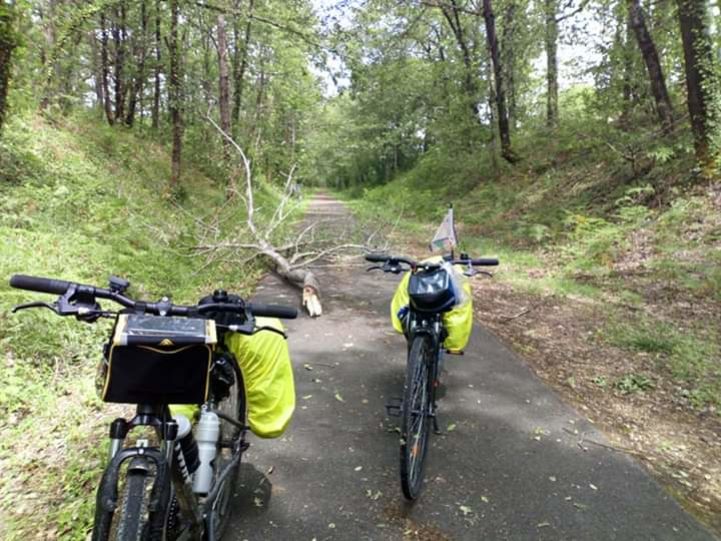 You have cycled from Tours to San Sebastian, using EuroVelo 3 - Pilgrims' Route. Why did you choose this itinerary among the nine EuroVelo routes that criss-cross France? For this new adventure, we wanted to combine the pleasure we had had pedaling on small country roads with the pleasure of enjoying a seaside holiday. So, the itinerary came about naturally and that's why we chose to follow the Scandibérique (the French section of EuroVelo 3) route that would take us to San Sebastian where we would be able to relax on the beach when we arrived.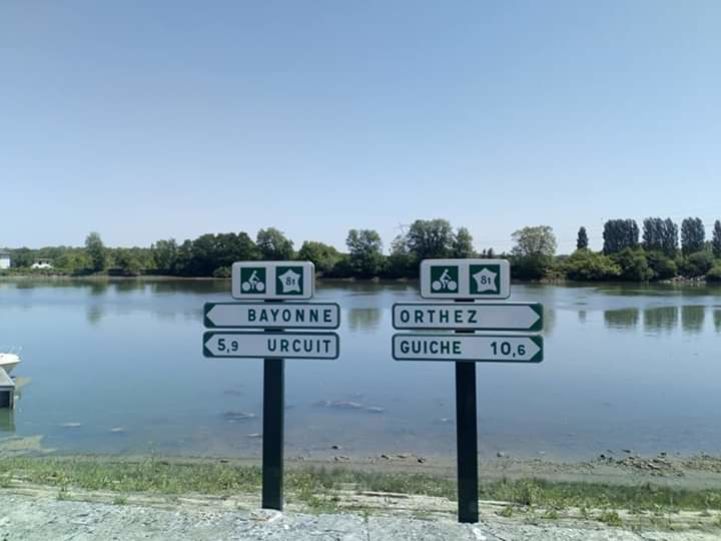 Was this your first trip on a EuroVelo route? How did you find out about EuroVelo? This was not our first trip as we had already cycled part of the Loire a Vélo, which corresponds to EuroVelo 6 - Atlantic-Black Sea. We were also able to ride a few km on the EuroVelo 1 - Atlantic Cycle Route during our trip. It is thanks to this first weekend on the banks of the Loire that we noticed the EuroVelo cycle routes. We realised how lucky we were to be in Tours because the city allows us to reach several EuroVelo routes.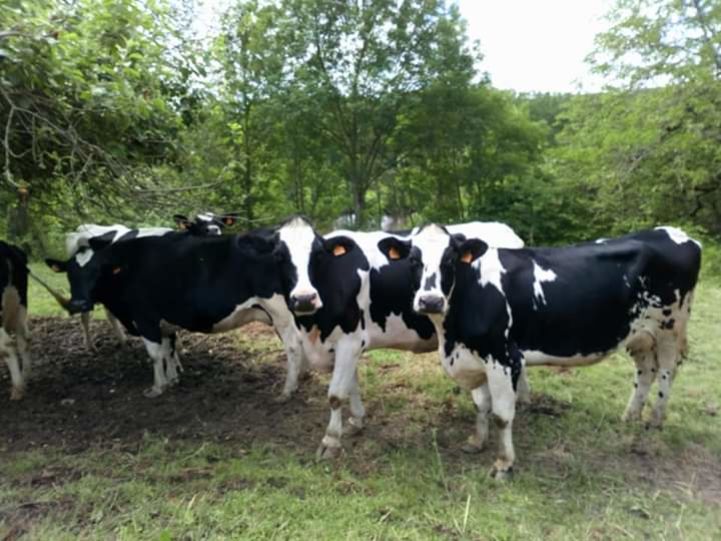 You were riding for the benefit of the association "Entraide et Solidarités". Can you tell us more about this association? We embarked on the bike trip for our personal pleasure, but we also thought it might be nice to do it for a good cause. Therefore, we had chosen the association "Entraide et Solidarités" which works to help the most disadvantaged people in society. Indeed, it helps facilitate their reintegration into the professional environment by accompanying them through training and to help them to get clothes and housing.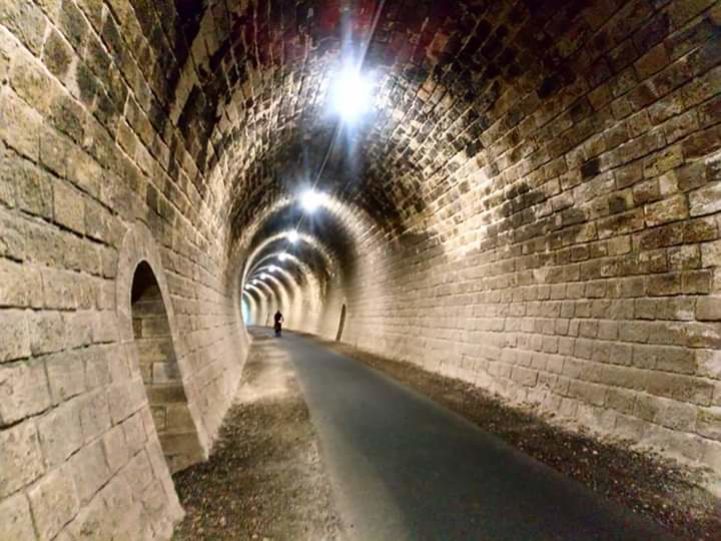 What did you think of the cycling conditions (infrastructure, services, available information)? We knew very well from the start that the EuroVelo 3 route is only partially completed and signed in places. We were surprised to see the differences in signing between departments. At times, you could really let go of the phone and navigate according to the signs, which was particularly pleasant, especially from around Saint-Emilion.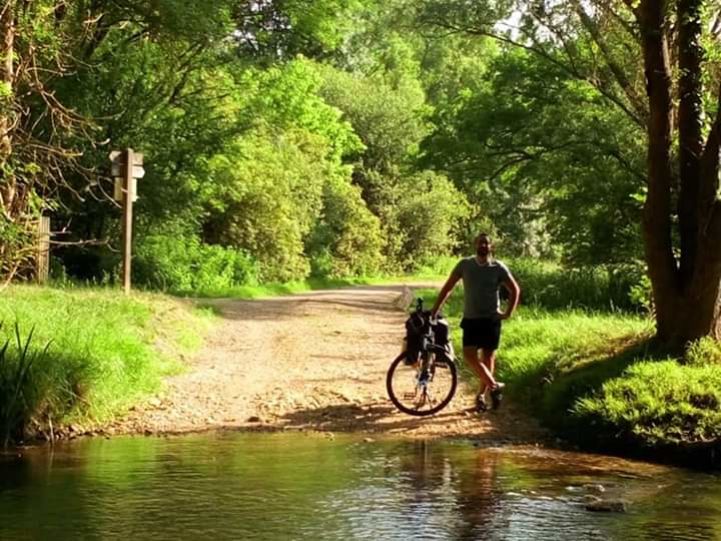 Tell us about your adventures along the way. What was the best moment for you? Have you had any negative experiences? There were plenty of good times. Such as the meeting with a retired cyclist who was travelling from Bordeaux to Turkey and who was very friendly. Some sections were particularly pleasant, such as the arrival in the Landes, via paths built on old railway tracks. The feeling of finding yourself surrounded by trees in the middle of nature is magical. There is a certain kindness that brings cyclists together, somewhat like between motorcyclists, as we immediately stand out with our big bags. The fact of being able to share our experience with foreigners has sometimes led to very rich exchanges, despite the language barrier.
We also had some painful memories like the infamous pine thorns that have found their way several times in our inner tubes, or the famous Miguel storm that gave us a little blow to our morale. We had already endured the rain for several days. So, the day the storm broke out, having to face gusts of headwind was difficult for us.
Overall, for 1100 km covered, we had few worries, and this adventure remains (and will remain) engraved in our minds forever. It was a wonderful experience!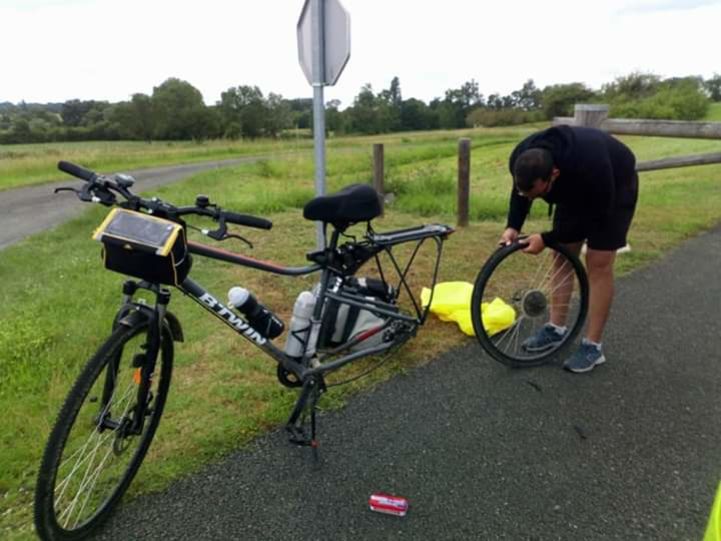 Do you plan to travel on a EuroVelo route again in the future? If yes, what is your next project? Happy with this beautiful adventure, we are eager to relive the excitement of cycling. We have noticed that EuroVelo 6 – Atlantic-Black Sea passes through Tours and could lead us to the famous Budapest baths. The dream is within reach, our boss has to just agree to let us go for at least 5 weeks!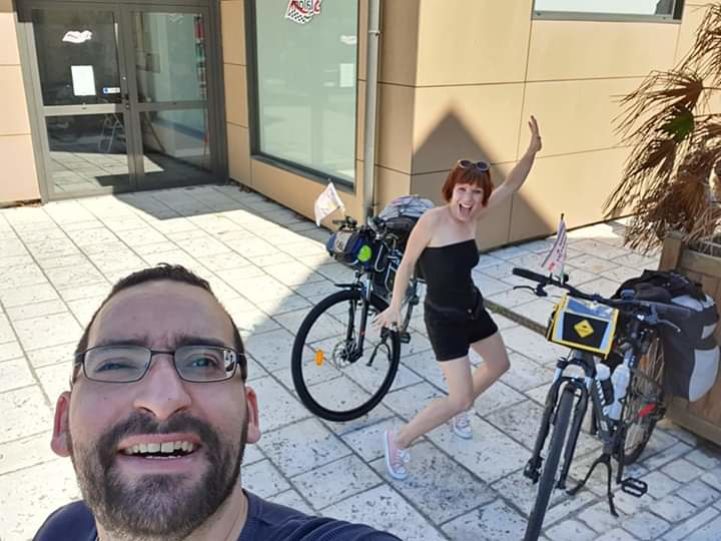 Author(s): Malika Boissonet, Florence Grégoire