Back to all
Bicycle Route Planner Germany: New website makes planning your next cycling holiday much easier!
Monday, March 16, 2020
Eight of Germany's 16 federal states have developed a Germany-wide cycle route planner. This new tool facilitates tour planning by bringing together the individual cycle route planners of each state in one website.
Until now, a number of federal states had been using independent cycle route planners. This made planning for cyclists complicated because several systems had to be researched and used. With www.radroutenplaner-deutschland.de, these problems are now increasingly a thing of the past.
The Bicycle Route Planner Germany enables cross-border planning of cycle routes over long distances, including parts of the EuroVelo network. The aim is to provide information for longer cycling adventures (even covering up to several days) on "Premium Routes" specifically dedicated to this purpose by the federal states. The system is still under construction but is already largely ready for use and also available in English.
Start and destination points can be defined according to address-based routing requests. The central system then requests the required route sections from the individual route planners of the federal states and shows the overall route on an overview map. From there, a mouse click on the map leads to the respective detailed view with plenty of information.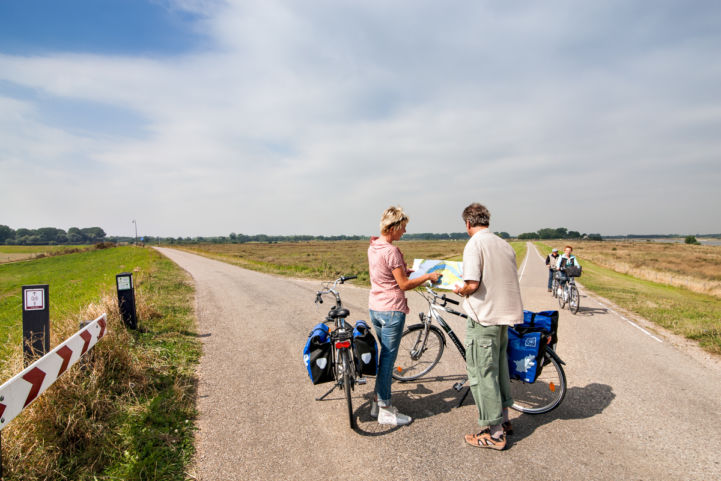 Rhineland-Palatinate coordinates the project, with the federal and state governments cooperating in this context. Andy Becht, State Secretary in the Ministry of Economics, Transport, Agriculture and Viticulture of Rhineland-Palatinate, signed a declaration of intent in Berlin on 6 December 2019. According to this declaration, the federal government will support the states in expanding the common functions of their digital services for cycling and will participate in the joint office.
Germany is the largest cycle tourism market in Europe and, with 10 EuroVelo routes, a central hub for cycle tourists. The cycle network offers more than 100,000 km of cycle paths, 250 long-distance cycle routes, many regional themed routes, and around 5,000 cycle-friendly accommodations. You can find the new Cycle Route Planner Germany here.
Author(s): Ernst Fahrenkrug