Back to all
GB
Take Time to Discover London on the Capitals Route
Monday, July 6, 2020
Blogger Jei V. Bi explored EuroVelo 2 - Capitals Route in London earlier this year and sent us a story of the journey, showing that EuroVelo routes can also provide a nice cycle ride for a one-day city trip. Follow the route across the capital of the United Kingdom, take in the sights and don't forget to stop for a nice cup of tea!
My partner and I recently decided to explore London using Eurovelo 2 - Capitals Route; we wanted to cycle into London, take in some of the sights, then make our way out to a bed and breakfast on the other side of the route. Alas, we didn't have time to take in any more of the route, but aimed at remaining dedicated to at least a small section of it.
Stage One - The Route
The official EuroVelo 2 - Capitals Route comes in from the west, having started at Holyhead on the Isle of Anglesey and taken in the Welsh countryside. It then goes through Bristol and Bath before picking up the Avon Cycle route, coming along the Thames canal through Reading and Windsor before winding its way under the M25 and into Kingston-Upon-Thames. From there, it travels up through central London, before coming out through Tottenham and heading off to Chelmsford. EuroVelo 2 in London, from Tottenham to Kingston-Upon-Thames, totals 55km, which makes it a good cycle ride for a day trip. Whilst we were keen to see the sights of the city, we travelled in the opposite direction, from our home and along the route through London heading west.
Stage Two - The Journey
London has a number of bike hire schemes in the centre, so those travelling to the city looking to do part of the route are spoiled for choice. A visit to a tourist board website will help furnish you with the schemes that are current when you visit, but we are lucky; we have our own kit and therefore could simply cycle from our doorstep.
We came in from the north, heading in the opposite direction to the official website. It directs you from Greenwich and through North London, whereas we did it in reverse, starting out from our home in Stoke Newington and heading south. The intention was to visit some of the sights on the route, as well as have a good cycle before finishing the day off at Runnymede, where the Magna Carta was signed.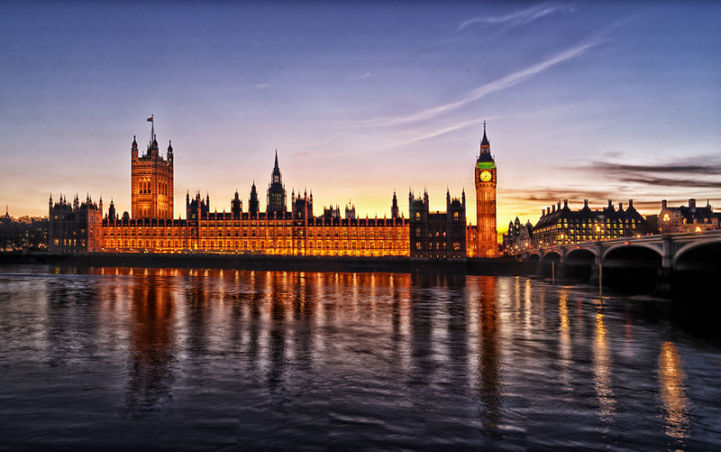 We started out early on a crisp February morning, which was a perfect time to come past Walthamstow Marsh Nature Reserve, with a gentle mist lifting from the recently-frosted grass. I was also taken back to my youth as we passed Hackney Marshes, where I played football as a younger man. I wished I'd been a bit younger by the time we met with the Thames; I was beginning to crave a rest! Instead of following the route under the Thames, we came off, through Cobblestone Square and eventually hit The Tower of London.
The Tower was relatively quiet, meaning we could stop and take our time. There are handy bike racks outside the venue, which meant we could safely leave our bikes. We were reliably told that in the summer months seeing some of the attractions can be tricky, due to crowds. It certainly worked in our favour heading there on a less popular day though, because we could enjoy the full beauty of the castle without being impeded.
My favourite area is almost certainly the White Tower, the building most recognisable from the postcards. In truth, The Tower is both chilling and fascinating at the same time, with stories of murder, execution and treachery just as much a part of the experience as the ravens and Beefeaters.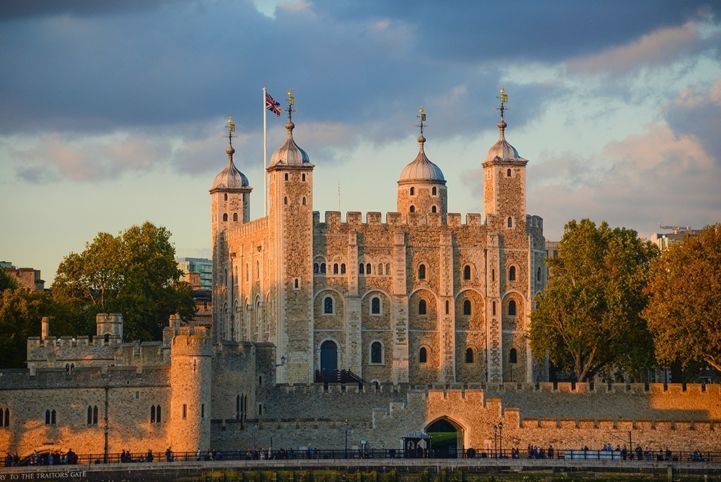 The jewel in the crown of this attraction is, naturally, the Crown Jewels. All in all, our visit lasted for around five hours, but we did take a lot of photographs, plus we sat and ate cake whilst it rained a bit, so a speedy guest might get around in two or three.
Next up on our list of things to do was to go and have some quintessential British afternoon tea. We got back on our bikes, hopped over Tower Bridge and remained faithful to the route in the early afternoon traffic going past the Shard. We also made sure to pass the Tate Britain, which we felt we had to stop at to experience their latest event – British Baroque: Power and Illusion; Radical Figures: Painting in the New Millennium. It was truly an awe-inspiring exhibition (we are both art fans) and Tate Britain is a gallery you must visit if you ever pass through London. Next time, though, we will devote an entire day to it.
We knew we had some time to make up after that, so we headed off pedalling as furiously as we could! We did stop for a breather as we crossed the river yet again, this time at Lambeth Bridge. From there the route takes you along the Chelsea embankment and although the light was beating us, it still felt very satisfying to watch the city lights spring to life in the crisp early evening air. After a brief sojourn away from the river, we crossed at Putney Bridge, reminiscing how we'd watched the Boat Race from there a year earlier.
Eventually, tired and knowing we wouldn't make Runnymede, we found a lovely bed and breakfast close to Barnes Common. The following morning, after a brief walk around the common, we set off back in the direction we came from, this time focused purely on getting home, rather than taking in the sights. London is a great place to visit and we picked just a couple locations in a single day but could have stayed for a week and not run out of things to do. Next time, perhaps we will find ourselves a bike and explore at our leisure but, if we do, we will make sure that it is summertime. There is nothing quite like the sobering cold London rain to chill your bones.
Stage Three - Maps and Guidance
We warn you that the signage for the EuroVelo route is not great around London, so please don't rely on it. We know the area well and were, therefore, able to get around comfortably, but a newcomer might find it difficult. More experienced cyclists might do well to invest in an Ordnance Survey map, which can easily be found at petrol stations or newsagents around the capital. If you are more technically-minded, there are some great apps you can download to help you get around; some friends of ours rode from Cardiff to London with just Google Maps as their guide. However, for something specific to London, London Cyclist is a great option for iOS and Android as it includes not only landmarks but other handy places such as mobile repair shops and cycling cafes.
If you are looking to explore another capital city on the Eurovelo trail, why not check out this article about Brussels on EuroVelo 5 - Via Romea (Francigena) in Belgium?
Author(s): Jennifer Birch
Cover picture: Image Credit Pixabay