Back to all
Transporting bicycles on coaches - Inter-modality mini-series 3/3
Wednesday, August 25, 2021
Travelling by bike on the EuroVelo routes is an incredible way to see Europe, but sometimes there are journeys by bike that aren't always feasible or you might simply want to arrive at your starting point feeling fresh. In these cases, a coach trip can come in handy. Long-distance coaches are a relatively cheap, convenient and well connected mode of transport that, when teamed with a bicycle, can take you to every corner of Europe.
Coaches have long been an alternative to trains in Europe due to their lower cost and ability to connect to isolated small villages. Particularly in the South East, where the train network is not as well developed, the coach is a very useful means of transport. Despite this, coach services rarely cater to cyclists and it can be difficult or even impossible to travel by coach with your bike. In our third part of our inter-modality mini-series, we want to introduce you to the topic of transporting bicycles on long-distance coaches and what we wish to change for the future.
Carriage regulations on coaches still not bicycle friendly
Bad news first. Most European coach operators are still far from bicycle friendly.
The European Cyclists' Federation (ECF) has researched 61 different European long-distance coach companies according to their bike friendliness. Of those 61, it is possible to reserve a space for a bicycle with only 10 operators. 23 operators allow bikes under certain conditions (usually if they are stored in a bike box); and 28 operators either do not allow bikes onboard (in any form) or information about bicycle carriage is not available.
Well known coach companies such as the Europe-wide operating Eurolines or National Express in the UK do not allow the carriage of bicycles that cannot be dismantled or packed in bike box or bag. Not great news to hear for those planning a trans-European cycle tour, as carrying a bike bag or box is unlikely to be logistically feasible. The picture worsens further still in that it is not always possible to pre-book a bicycle space on a coach with some operators. Instead, passengers must turn up and pay a surcharge directly to the driver. If there is no space for the bike, the passenger must wait for the next connection.
Some hope for cyclists is on the way
Thankfully, there is also some good news that we can share with you.
Flixbus, Europe's largest long-distance coach operator, does allow bikes to be taken on their services. Bicycle carriage is subject to availability and a surcharge of 9 euros must be paid. Yet, it is possible to book a bicycle onboard in advance, which is especially useful as the company is active in nearly every EU member state (though not all) as well as the UK, Switzerland, and Belarus.
In Croatia the transport of bikes on buses and coaches is possible too. Besides Flixbus, there is also Autotrans Rijeka that offers bicycle transport to the island of Brač as well as the bus lines of ZET in the city of Zagreb (numbers: 102, 103 and 105) to Medvednica Nature Park and the top of Sljeme.
Also, in Portugal the Rede de Expressos, which provides connections between hundreds of destinations across the country, several times a day, allows bicycle transport. You can carry your bicycle on Rede Expressos / Renex with an extra price of 5 euros, with the ability to exclusively pre-book online. A total of four units per vehicle, including bicycles and surfboards, are allowed.
In Finland bicycle transport is possible with bus tour operators Pohjolan Liikenne, ExpressBus and Eskelisen Lapinlinjat, but only on limited services and therefore availability must be checked with the customer service or bus operator in advance. For Eskelisen Lapinlinjat a bicycle space can be reserved when buying a ticket on the web shop.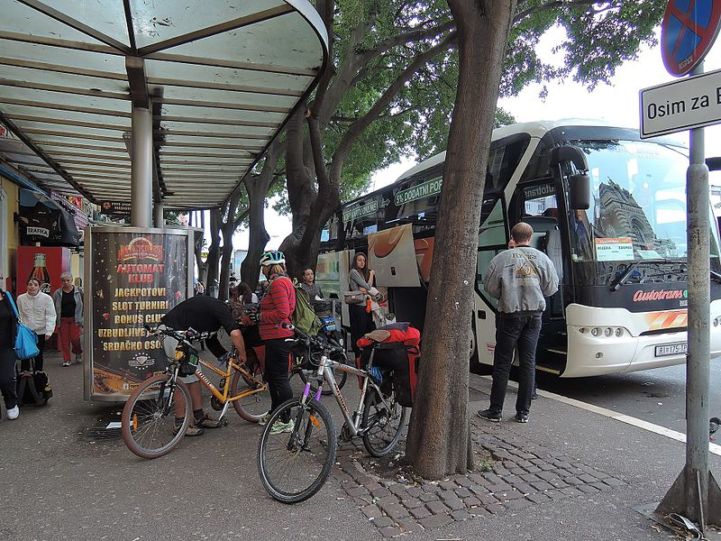 For better bicycle carriage on coaches in future
A major obstacle to progress is that the rules and regulations for bicycle carriage on coaches are incredibly varied. This is, in part, a result of bicycle carriage on long-distance coaches not being included in the EU's bus and coach transport passenger rights legislation. Coach operators are not obliged by law to carry a minimum number of bicycles, unlike the recently updated rail passenger rights legislation, which mandates a minimum of four dedicated bike spaces per train.
ECF, therefore, would like to urge that the existing bus and coach passenger rights legislation must be updated in order to implement provisions for bicycle carriage, such as:
Every long-distance coach must provide a minimum number of bicycle spaces. Ideally, each coach would be equipped with a bicycle rack.
Coach operators should commit to keep the costs of bicycle tickets as low as possible.
Coach operators must provide detailed and precise information on how to take a bicycle onboard, including the booking, embarkation, and disembarkation processes.
Coach operators should provide a clear opportunity to book a bicycle online.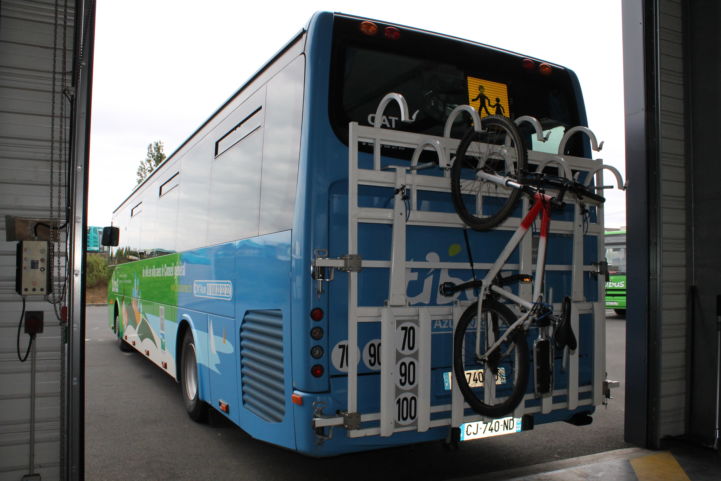 Being able to easily take a bicycle with you on many different forms of public transport is vital for sustainable transportation and a connected multi-modal European transport network whilst also providing much-needed support for the cycle tourism industry to achieve #MoreCyclingTourism.
Author: Antonia Tornow, with contributions of Charles Carnegie