Back to all
NL
FR
DE
CH
Useful tips on combining cycling and public transport along EuroVelo 15 – Rhine Cycle Route
Wednesday, May 24, 2023
When travelling by bike, public transport connections can be a headache. Luckily, EuroVelo 15 is well-connected to public transport services in each of the countries crossed by the Rhine. Here are some tips to make your trip along the beautiful Rhine easier to plan.
Whether it is to reach your starting point, skip a difficult stage or come home, many cyclists need public transport at some point. The problem is that taking your bicycle on trains, buses or boats can be challenging. And it is even more complicated when cycling in different countries, each with its own public transport system. In this article, we give you tips to take public transport with your bike along EuroVelo 15, which follows the Rhine on 1,500 kilometres across Switzerland, Germany, France, and the Netherlands.
As the Rhine can be the border between different countries, it can get even more difficult to combine different public transport providers from different countries.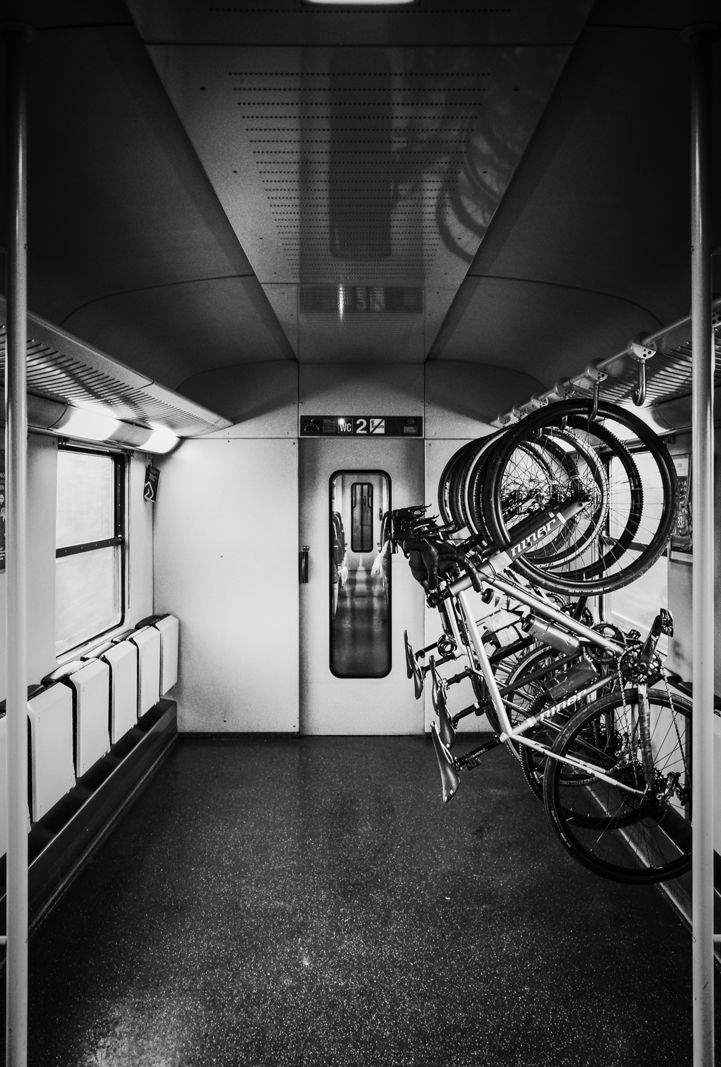 Useful resources to plan your bicycle + train travel.
The train is usually the first thing that cyclists are looking for when they want to take a break from the saddle:
• You have the flexibility and can cover long or short distances
• It is a green mode of transport
• You can still see beautiful landscapes.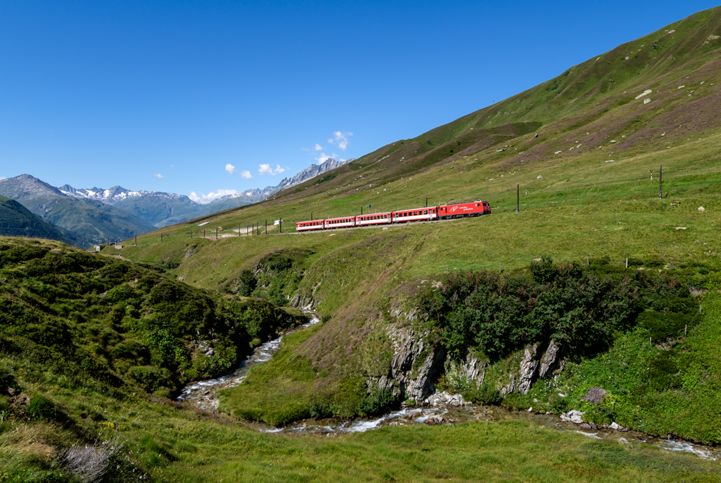 The four countries crossed by EuroVelo 15 all have an extensive rail network: bicycles are allowed on most trains for an extra fee, but the conditions can differ from one network to another. So, it can be a good idea to start your plans by a visit of national websites: the SBB in Switzerland, the Deutsche Bahn in Germany, the SNCF in France and the NS in the Netherlands.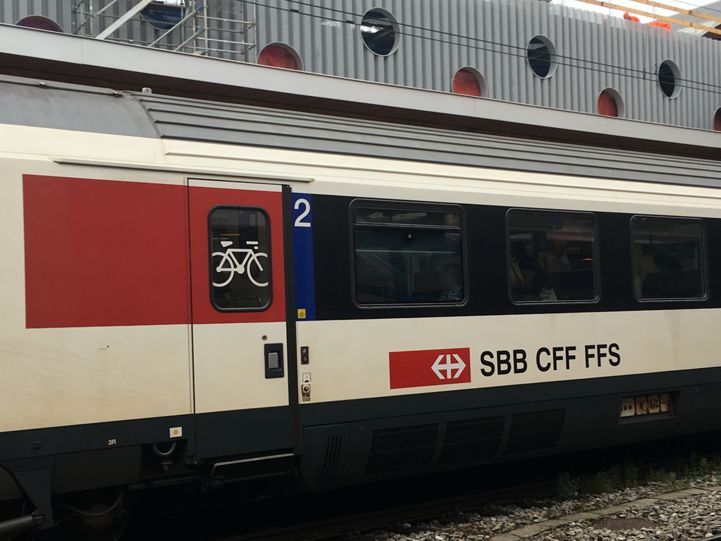 To be sure to select only trains where cycles are allowed, it is best to check the bicycle option (usually in the 'advanced search' options). For the Swiss part of EuroVelo 15, you can use this interactive map to select a 'public transport' layer to see train stations, buses, boats and more.
In Switzerland, a reservation will also be needed for some trains, as indicated by a pictogram on the timetable. If this is the case, you can make a cycle reservation here. In the Netherlands, you should be careful of the dates and hours: bikes are allowed only during off-peak hours on weekdays. But enjoy weekends and summer: no restrictions then! Do you prefer having paper in your hands rather than looking at a screen? There is a EuroVelo 15 – Rhine Cycle Route handbook full of tips for your trip, available in English, French, German and Dutch.
What about long-distance buses?
Due to limited space, buses can rarely take bicycles. However, due to the rising number of cyclists, some companies now have bike racks on some lines. In Switzerland, in tourist areas during the summer season (May to October), Postbuses are equipped with rack bikes. For international travel, some Flixbus lines have bicycle carriers or covers, which can be a good solution.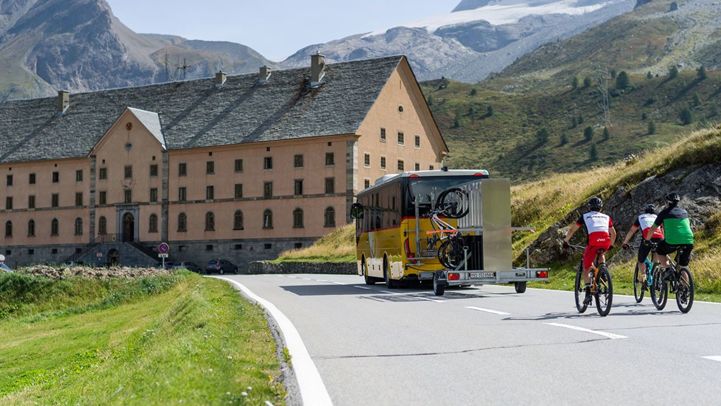 Take your bicycle as luggage
The rules above apply if you travel with your bike unpacked and unfolded. But a folded and disassembled bike in a bag can usually be taken anywhere (including on buses) and usually for free since it is considered luggage. If you are afraid of the idea of disassembling and then reassembling your mount on the railway platform, don't worry. Every cyclist has to become a mechanic at some point, and it can be the chance to meet and learn from experienced cyclists (and the Internet is always there as a last resort).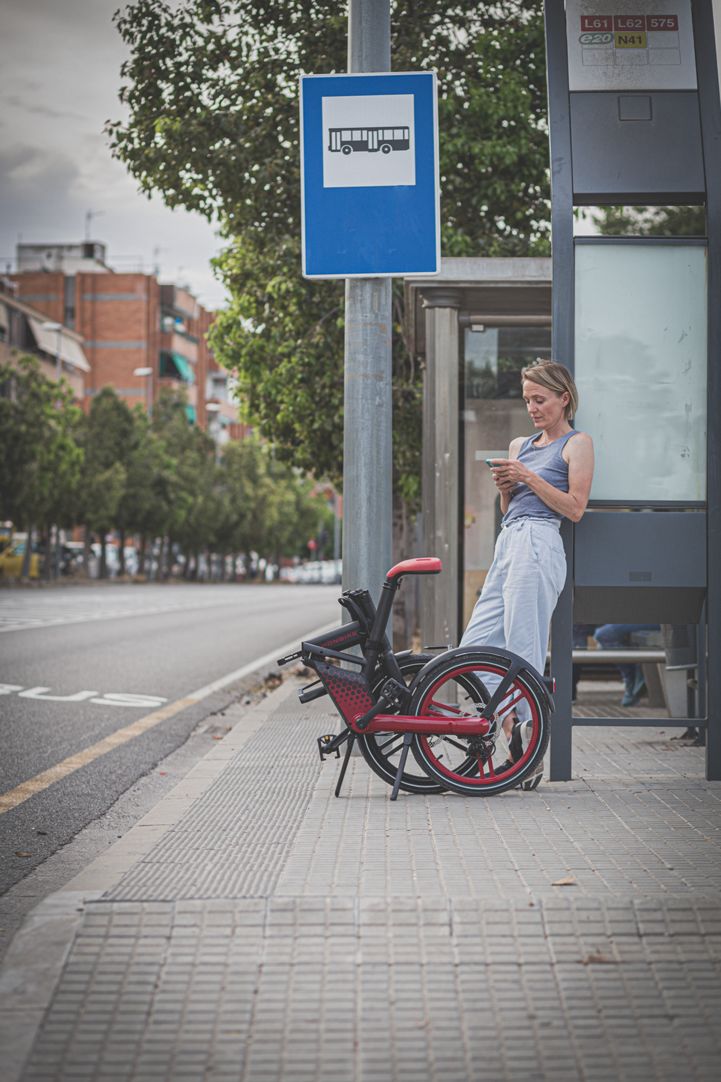 No extra fee in France and skip a mountain pass in Switzerland
Good news if you are travelling in France. For free, you can carry a bicycle on regional trains (TER) along EuroVelo 15. Be careful, though; it is a first come – first served system, so there is a risk of not having a space during peak times. Also, remember that EuroVelo 15 follows both banks of the Rhine in France and Germany. If there is no public transport option on one side, give it a try on the other.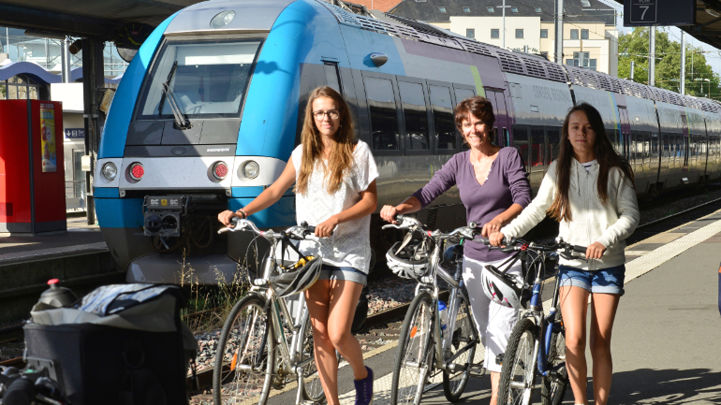 In Switzerland, there is a lot of elevation from Andermatt to Disentis, especially between Andermatt (1437 m) and Oberalppass (2044 m). If you are travelling with kids or simply don't feel like such a challenge, you can take the train to skip this part.
Have a bicycle ready for you at the station
Renting a bicycle can be a good idea if you want to avoid carrying it on public transport. Renting stations are often found near train stations, so you can start pedalling immediately. If you are considering a long trip, though, this is not possible (yet). A one-way bike rental from Switzerland to the Netherlands is not an option, for the moment, and your own bike will be always better for a long trip. However, a shorter rental – for a weekend or a full week – can be a good solution, especially if you plan on staying in the same country. It is particularly easy in Switzerland and the Netherlands, where you will find national renting systems with the possibility of taking the bicycle in one location and returning it to another.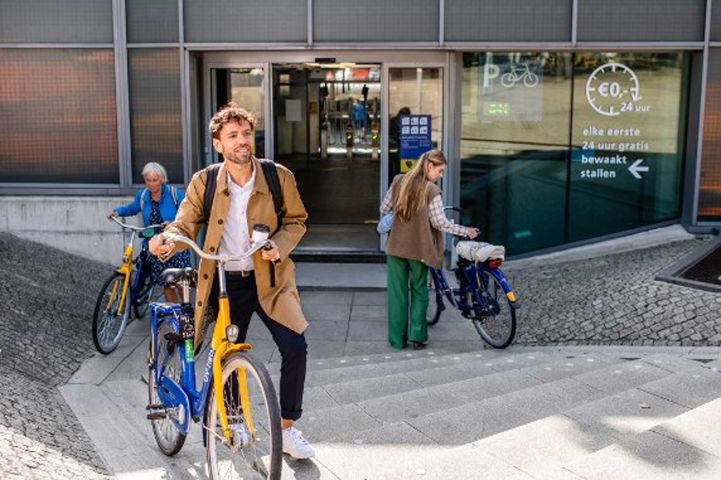 The SBB also provides a bicycle delivery system in Switzerland: your two-wheel companion can be delivered at the station or to your house. In France, you can look for rentals with the label Accueil Vélo which is a guarantee of cycling-friendly services.
Along and on water
Lake Constance is one of the gems of EuroVelo 15, and you might want to admire it from another point of view and take a boat for a few kilometres. EuroVelo 15 passes on the south side of the lake but feel free to cycle on the north shore in Germany, crossing the lake by boat.

In France and Germany, enjoy the different ferries crossing the river. Not only are they practical but also unique. For instance, the cable ferry that connects Seltz in France and Plittersdorf in Germany uses the sole power of the current.
In the Netherlands, take the waterbus that will take you through famous places: you will admire the mills of Kinderdijk before discovering the thrilling Rotterdam.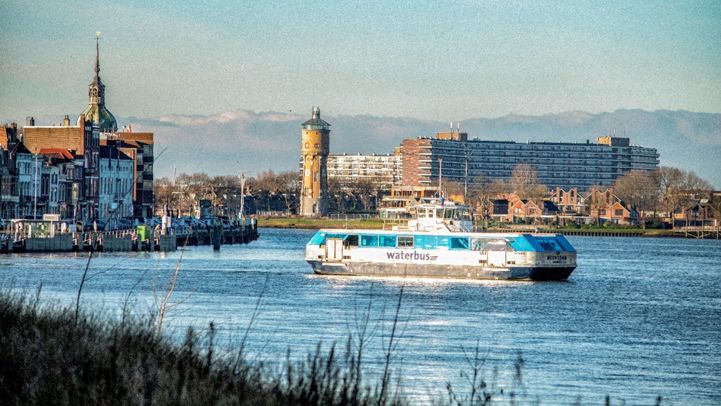 Even though carrying a bicycle on public transport requires some planning and it may not be a piece of cake while on a long-distance trip crossing more countries, EuroVelo 15 - Rhine Cycle Route is well connected. Taking the train or the boat can be very practical, and it is also a way to experience a different way of travelling, and see the Rhine from a different point of view.
Cover picture: Photo by Richard Wezensky on Flickr
Article by Eulalie Ollivier