Back to all
Riding solo on EuroVelo 6 with Lauren Pears
Monday, December 2, 2019
Lauren Pears went for a 3 month solo bike ride across Europe last summer - from London to Istanbul - whereby she used the EuroVelo 6 – Atlantic-Black Sea for most of the way. This journey was to raise money for The World Wildlife Fund, and also to promote the idea of greener travel. This month, she decided to share her inspiring adventures with the EuroVelo community!
It's 2018 and I'm watching a documentary on Netflix about a guy called Felix Starck. Felix Starck's documentary - Pedal The World - is about his 18,000-kilometre bicycle journey around the world. I watch, fascinated, as this one individual makes his way from his home town in Germany all the way to New Zealand - and back again via The United States. I remember thinking, "if this guy can cycle the world, then I can at least cycle across Europe." Given that I had next to no long-distance cycling experience, this was definitely one of my crazier ideas.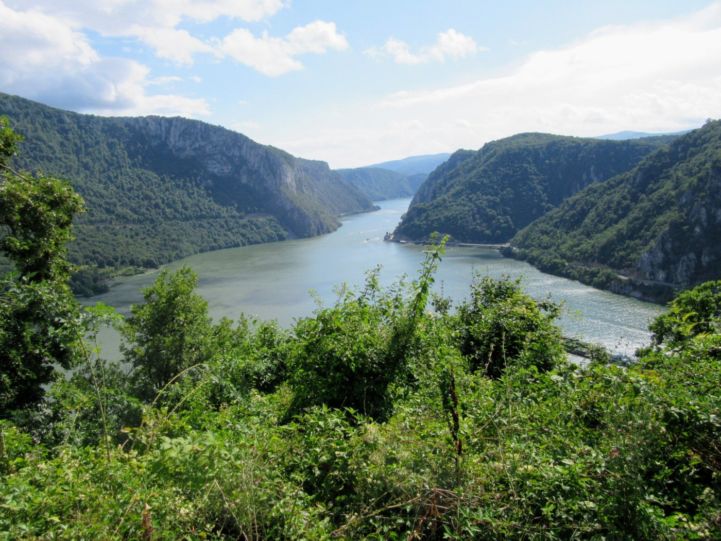 Just over a year later, crazy or not, myself and my bicycle set off from my home on the outskirts of London with the target of reaching Istanbul. Friends and family had concern for me - a solo female - but I was determined. I soon settled into the bicycle touring lifestyle. Tent goes up, tent goes down. Panniers unloaded, panniers reloaded. It was a simple way to live, and I began to really enjoy it. Everything I needed was carried with me on my two wheels, which provided a liberating sense of freedom.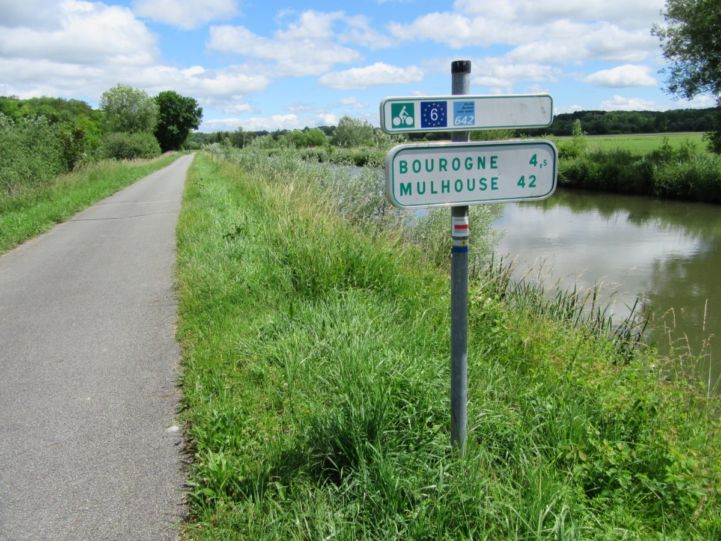 Logistically speaking, planning the route was easy. EuroVelo 6 spans from the Atlantic to the Black Sea, meaning that I could follow this route for the majority of the way. On paper, the distance between London and Istanbul seemed extraordinary - and I suppose it is. But EuroVelo 6 took me to some of Europe's greatest cities, including Vienna, Bratislava and Budapest. It took me to Ulm, home of the tallest cathedral in the world; it wound me through staggering national parks, and it took me to Switzerland's cascading Rheinfall waterfall. The sights and adventure I experienced daily made the distance seem almost irrelevant.
Ernest Hemingway once said, "it is by riding a bicycle that you learn the contours of a country best." And it's true; travelling by bicycle forces you to become fully immersed in your surroundings. Exposed to the elements, you feel the sun on your skin and the wind in your hair. Sounds of tweeting birds, flowing rivers and the gravel beneath your tyres fill your ears. Travelling on a bike, you see, hear and smell everything. And as I slowly pedalled my way across Europe, Hemingway's words rang true. Most days saw me cycling alongside rivers, amidst meadows, and through colourful villages. Switzerland, Germany and Austria are home to some of the prettiest fairy-tale towns you could imagine, with excellent coffee, wine and pastries. I would stop in these pretty towns and sit for a while to enjoy the pace of life.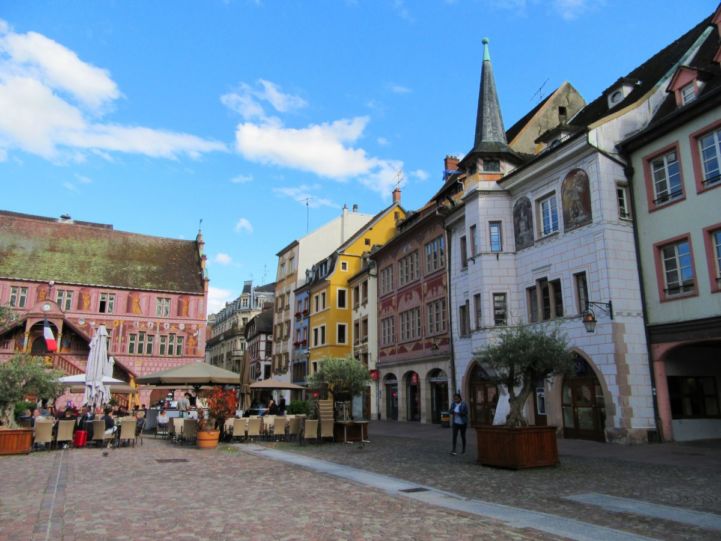 The highlight of Western Europe, though, was the Wachau Valley. This 38 kilometre stretch between Melk and Krems in Austria is as beautiful as river valleys come; peppered with rustic villages and lush vineyards. I went wine-tasting in the vineyards and visited the glorious Melk Abbey; a golden benedictine abbey shining above the Danube.
But my favourite country of the trip - by far - was Serbia. I didn't know much about Serbia aside from negative Western press depictions of violence and war, so I felt a little uneasy entering the country. I needn't have been worried, though, as everyone I met greeted me with fierce hospitality and kindness. A truck driver handed me a bag of oranges while I stopped at a petrol station; a kind man paid my coffee tab at a cafe after being fascinated by my bike, and I was offered complimentary refreshments at every campground along the way.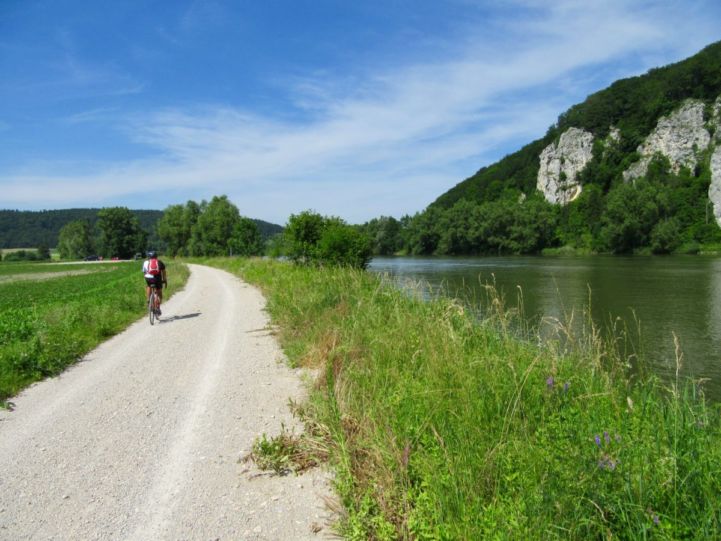 The sights were spectacular, too, as EuroVelo 6 took me through the vibrant cities of Novi Sad and Belgrade, along quiet paths by the river, and, most impressively, it wound me through the staggering Djerdap National Park. It's thanks to EuroVelo that this trip was so incredible for me. As a solo female, I wondered if I would always feel safe. Would I get lost? Would I feel alone? Would I be stranded at dark with nowhere to camp? These worries quickly evaporated, as EuroVelo 6 was easy to follow, with plenty of amenities such as campsites, supermarkets and bike shops along the route. Often, campsites would be full of other cyclists, so I always had like-minded people to talk to and really felt like part of a community. It was a wonderful journey.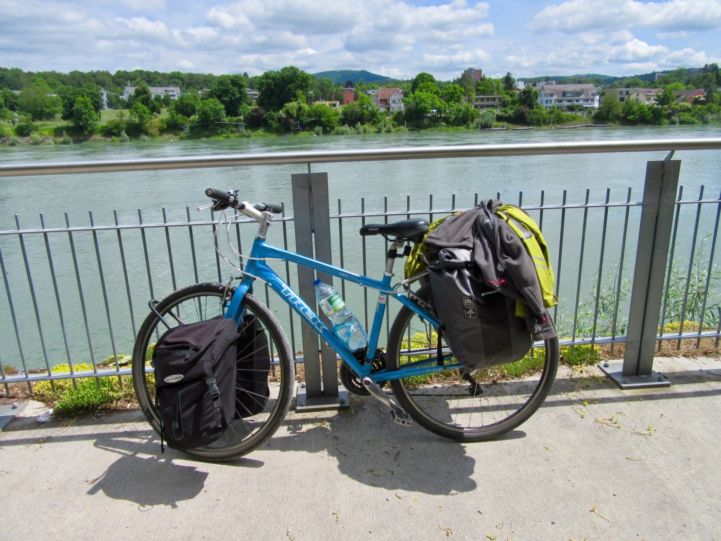 And so, after 89 days and over 4500km, I arrived in Istanbul. Cycling among the chaos of this sprawling metropolis made me feel on top of the world; alive and knowing I'm capable of anything. This trip caused me to fall in love with bicycle touring. It forced me to live consciously in the moment; to stop, listen and smell, instead of just passing through. Europe is so diverse with so much to see, and I can't think of a better way to explore it than on a bicycle.
Read more about Lauren's adventures over on her blog: www.theplanetedit.com. You can also find her on Instagram and Twitter. Lauren's bike ride was in support of the World Wildlife Fund.
Author(s): Lauren Pears