Back to all
Part II: What to read and watch for cycling tourism inspiration during lockdown
Wednesday, April 29, 2020
Are you keen for some more ideas for films and books to inspire your next cycling adventure? During our research into our first article we discovered many more films and books about exciting journeys on two wheels, so we thought we share these with you too.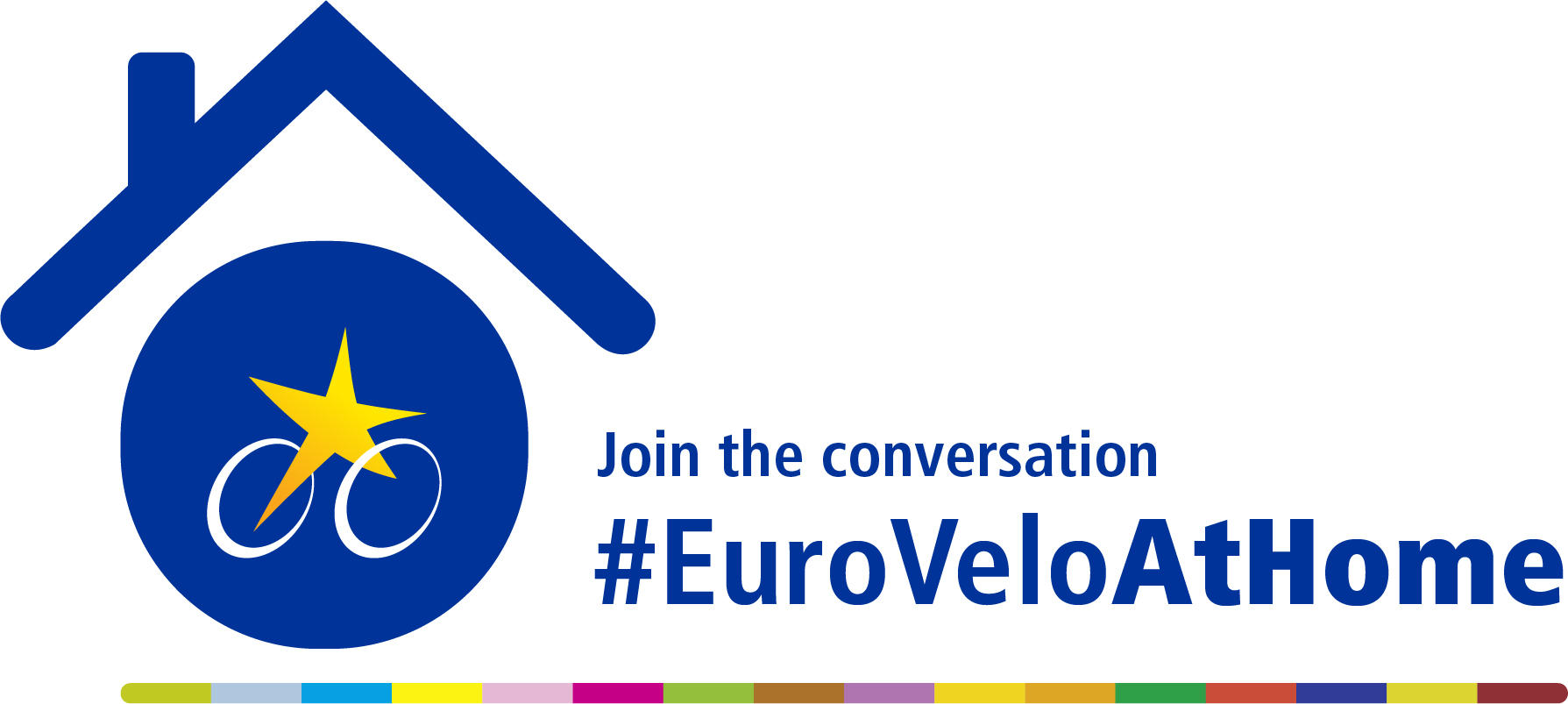 While many countries in Europe are now slowly starting to relax the restrictions that have been in place over the past weeks, we are still some way off being able to undertake any long-distance journeys across borders. We have therefore compiled this second list to help you dream about such trips. It includes journeys not only through Europe but also North America, Asia and Africa.
During the research we noticed that often a bicycle journey is begun when one yearns for a change. People always seem to return not only with an infinite amount of insights and memories but also feelings of happiness, freedom and satisfaction. Isn't that enormous praise for the bicycle? Immerse yourself in the stories, let yourself be inspired and then, when the opportunities return (which they will), jump onto your two wheels and head out onto the road.
Please let us know if we have forgotten a masterpiece and when you have your own exciting bike adventures to tell, please let us know on Facebook via the EuroVelo Discussion Group.
Click here to get to the first inspiring list of films and books about cycling holidays.
WHAT TO WATCH?
Movie
Title and description
Documentary | Pedal the World (2015)
This documentary is pretty self-explanatory, as it tells the story of Felix Starck's remarkable 18,000 km journey through 22 countries as he pedals his way around the globe in 365 days. The whole documentary was shot, directed, edited and produced by him.
Documentary | VIDAJE - Behind the gaze of the nomad (2019)
A free documentary by Albert Sans who makes his oldest dream come true: "to live 100 lives as a free man and making every day count." During these 74 minutes you will get to know dozens of self-written songs, hundreds of his insights into life and thousands of images. Jump in!
Short Film | The Road From Karakol (2013)
Kyle Dempster is going on an adventure across Kyrgyzstan. He never bike toured before but his goal is to cycle and climb across the country via old Soviet roads. He does it alone, solely with his bike, climbing equipment and camera. What an adventure!
Short Film | The Frozen Road (2018)
A shivery and breath-taking winter journey into the Canadian Arctic by Ben Page, filmmaker and adventurer. An honest reflection of his solo trip, showing all the wonder, terror and frustration he faced on his ride "through the unforgiving emptiness of one of the world's 'last great wildernesses'.
Drama | The Middle of the World (2003)
A Brazilian drama based on a true story in which a former truck driver takes his wife and five children on a long bicycle ride in search of a decently paid job. Be prepared for a bike ride of 3,200 kilometres from the state of Paraiba to Rio de Janeiro.
Drama | One Mile Above (2011)
Shuhao, a young, 24-year-old Taiwanese starts a cycle ride from Taiwan to the highest point in Tibet. It's the bicycle tour his brother always wanted to complete while he was alive. On the way Shuhao encounters many challenging moments such as facing wild animals, freezing weather and an accident on a mountain pass.
Romance/Adventure | Janapar: Love on a Bike (2012)
From an inexperienced and headstrong young boy, Tom Allen turns into a weathered, worldly and caring man in the course of the film. It is not only the bicycle journey around the world, but also the woman he meets along the way that contribute to this transformation. 12,000 miles, with neither maps nor guidebooks.
Documentary | Central Europe by Bicycle (2019)]
A self-filmed documentary by Darren Alff (the Bicycle Touring Pro), Kevin Burret, and a couple of friends about their cycling trip across Central Europe. They cover Czech Republic, Austria, Slovakia and Hungary, so you might discover parts of the EuroVelo routes in the region too. See the true recordings without any masks.
Documentary | eat.sleep.surf (2009)
Rian Cope and Dylan Brayshaw, two young Australians, gave up their jobs and everything else they had at home to bike through Indonesia and surf at one of the best surf spots in the world. Not only do they cycle and surf a lot, they also learn a lot about themselves. In the end they had so much video footage that it was later turned into a 4-part documentary.
Documentary | Elsewhere. Alone in Africa (2018)
Unexpectedly separated from his travelling companions, Anselm faces a difficult decision: Back home or alone by bicycle through the Kalahari Desert? He dares to take a step into the unknown. A journey that shows how open and colourful the world can be when you let go of yourself and follow the impulse to trust others and yourself.
WHAT TO READ?
Book
Title and description
Ventoux (2015) – Bert Wagendorp
It's the story of childhood friends reunited. In summer 1982 they travel to French Provence to tackle the infamous Mont Ventoux. In a tragic accident a friend dies. Years later the old friends return to conquer the mountain and the demons of their past. It's a humorous and revealing depiction of a generation and male friendship.
Following the Sun: A Bicycle Pilgrimage from Andalusia to the Hebrides - John Hanson Mitchell
A 1,500 mile ride on an old loyal bicycle from Cadiz to the Arctic Circle. John Hanson Mitchell follows the traces of solar myths, sun cults, birds and flowering plants all along the way until the Outer Hebrides in Scotland. This book is for those who like myths, natural history and rituals.
Around the World on a Bicycle - Thomas Stevens
On a high-wheeler Thomas Stevens wanted to be the first man who rides across the United States. It turned out to a journey around the world. It was in 1884 when he left San Francisco and started to record his wealth of experience. Dive into his exciting adventures on the different continents.
It's not about the Tapas: A Spanish Adventure on Two Wheels - Polly Evans
Polly Evans is in stressed and hectic Hong Kong when she starts dreaming of Spanish mountains and orange groves. She goes about it and explores the colourfulness and diversity of Spanish culture: flamenco, sherry, tapas… However, she also experiences tormenting pain in her thighs and meets goats that hinder her. Above all Polly has countless arguments why it is better to do it on a bicycle.
Leaving Luna: Two Women, Two Bikes, Europe in a Year - Cindy Borden & Penny Richardson
Two women in their mid-forties, school principals in a state prison system, were driven to give up their jobs because of the extreme danger and the bureaucracy of the department. They had never been on a bicycle tour before and decided to cycle through Western Europe for a whole year. Cindy painted while travelling and added several pictures in watercolour to the book.
The Boy Who Biked the World (Children's book) - Alastair Humphreys
A delightful children's adaptation to Alastair Humphrey's travels from Europe to Africa. The main character is Tom, who is an adventurous boy and feels that there must be more to life than school. On his journey Tom describes the landscapes and encounters with people in a moving way. Two more books follow covering the continents of Asia and America.
One Man and His Bike (2011) - Mike Carter
Given the daily routine at the office, Mike needed a change and one morning, after reaching the office by bike, he decided to simply continue cycling. He was fed up with Britain's crime and economic downturn, so he tried to find out if Britain was really broken. What kind of encounters and realizations will he have?
Words to Ride By: Thoughts on Bicycling (2017) - Michael Carabetta
This book is a collection of quotations from notable personalities who reflect on the pleasures, power and freedom of cycling. Among others Susan B. Anthony, Mark Twain and Eddy Merckx have inspired and humbled the simple joy of cycling. With beautiful black and white photos, this collection is certainly going to motivate everyone to get on the bike and enjoy the ride.
Off The Rails: 10,000 km by Bicycle across Russia, Siberia and Mongolia to China (2013) - Chris Hatherly and Tim Cope
Two twenty-year-old Australians travelled on recumbent bicycles for more than a year from Russia via Siberia and Mongolia to Beijing. It's not only a true story of perseverance, passion and beliefs, but also of the indigenous people and endless landscapes they come across. Chris and Tim, fearless adventurers and philosophers on two wheels, are able to open up themselves to everything they encounter.

Author(s): Thessa Gebhardt