Back to all
What to read and watch for cycling tourism inspiration during lockdown
Monday, March 30, 2020
In many places in the world right now, we are facing an extraordinary period confined to our own homes in order to stop the spread of the coronavirus outbreak. Although we might not be able to undertake cycling adventures far from home at the moment – indeed some of you may have had to postpone or cancel holiday plans – we can still dream about the trips that we will undertake in the future. The purpose of this article therefore is to provide some inspiration.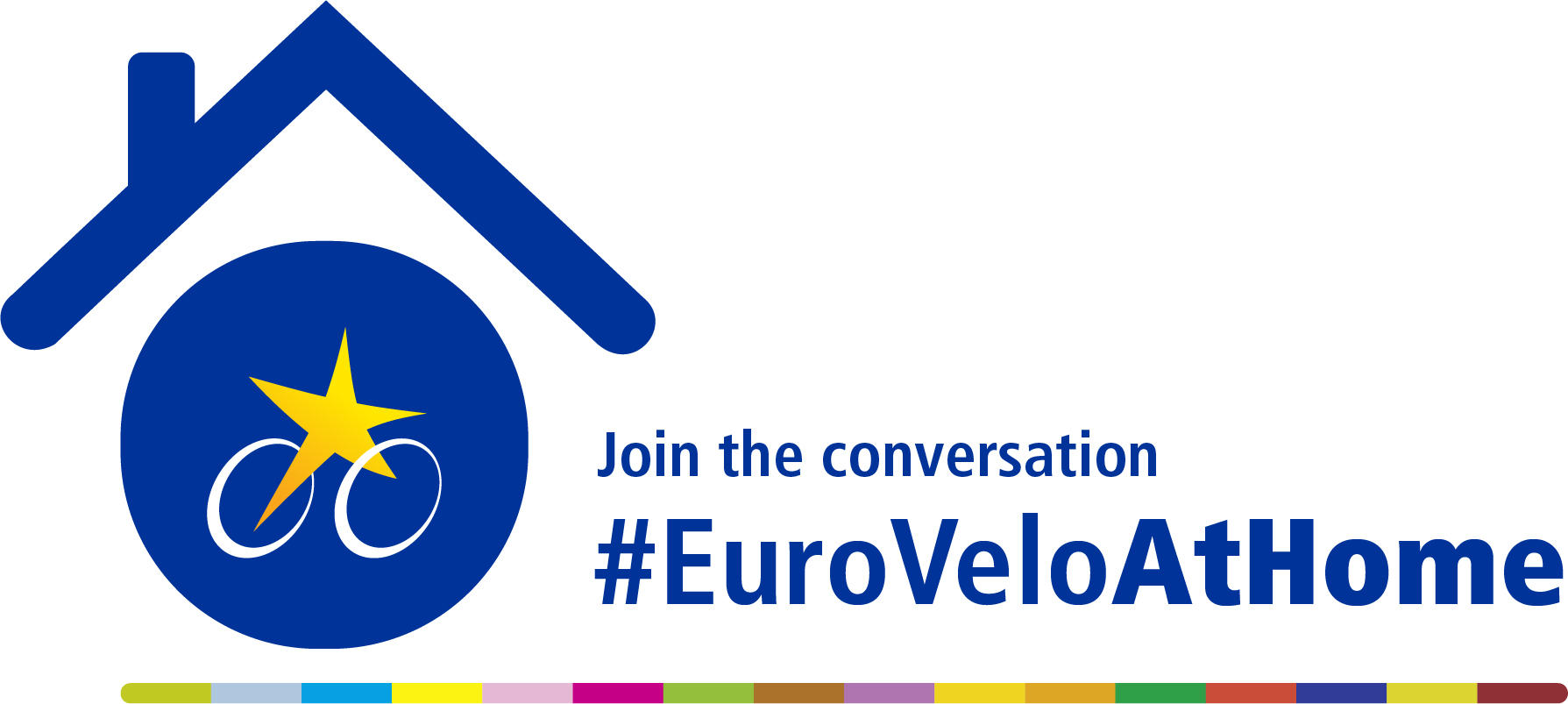 Take a look at our list of documentaries, movies and books. The pieces often not only deal with the discovery of new places physically but also mentally. Watching the movies or reading the books, one realises how much cycling brings us perspective and contentment and can also help us to return to nature.
In doing our research we found that most documentaries on this topic tend to be about male cyclists but we have tried as much as possible to equally represent female and male experiences in our following list.
Let yourself be inspired and enjoy the entertainment! And please let us know if we have missed a masterpiece.
We have also compiled a second inspiring list of the best films and books about cycling tourism. Take a look!
WHAT TO WATCH?
Movie
Title and description
Short film | Cycling Towards a Brighter Future (2019)
"Pikala Bikes" is the name of the social enterprise by Cantal Bakker. Her vision is to educate Moroccan youth to become travel guides or bicycle mechanics and most of the trainees are female.
Documentary | Aventure Cyclo-Balkanique (2018)
Jean-Hugues's clandestine discovery of an abandoned Soviet ruin in Bulgaria is the focus of this film. His visit triggers unexpected media attention and provokes a debate in the European Parliament. Six months later, he cycled through the region and plunged into the history of the Balkans.
Documentary | Horizonte Norte (2018)
What began as a two-month adventure lasted more than two years. A bicycle journey from Chile to Alaska which tells us a lot about life, dreams, challenges and happiness. It was mainly filmed between Colombia, Panama, California and Alaska.
Documentary | Blood Road (2017)
In this award-winning documentary, Rebecca Rusch cycles 1,930 km along the Ho Chi Minh Trail through the jungles of Vietnam. The mysteries surrounding her father's death in the Vietnam war lead this determined mountain biker on an emotional journey on a bicycle.
Short film | Pedal (2017)
The auto-biography of Hera van Willick, a woman who didn't like to ride a bike at all in her childhood and then became a passionate cyclist, calling her bike her boyfriend. Traveling on her bike sometimes breaks her but mostly makes her - makes her feel alive.
Documentary | Music For Free (2019)
Ben Weaver is a poet, songwriter, public speaker and endurance cyclist. In 2018 he pedaled for his Music For Free tour from performance to performance along the Great Divide Mountain Bike Route. You learn many wisdoms from the people he meets on his way from Canada to Mexico.
Documentary | Solidream (2015)
Three friends from childhood turn their dreams into reality and cycle around the world. They deal with the aridity of the Atacama Desert, sail in one of the most powerful winds to Antarctica and make their way through the Amazon jungle. An incredible adventure awaits you.
Movie | The Disobedient (2014)
The movie is not primarily about cycling but Leni and Lazar's bicycle trip in Serbia plays an important role. After years of estrangement, Leni and Lazar, once soulmates from childhood, decide to pedal across a gorgeous, sunbaked countryside. Will they be able to reconnect and even build a life together?
WHAT TO READ?
Book
Title and description
A Bike Ride: 12,000 miles around the world (2011) – Anne Mustoe
After her career as headmistress, Anne Mustoe decides to buy a bicycle and cycle around the world. A self-confessed incompetent mechanic, she doesn't care about it and is even proud of it! A Bike Ride is a successful and inspiring travelogue.
Crossing Europe on a Bike Called Reggie (2011), Along the Med on a Bike Called Reggie (2014) & Spain to Norway on a Bike Called Reggie (2017) - Andrew P. Sykes
Cyclist, writer and secondary school teacher Andrew Sykes tells the story of his amazing journeys by bike across Europe, accompanied by his faithful companion Reggie (his bike): EuroVelo 5 – Via Romea (Francigena) from his home in southern England to Brindisi, EuroVelo 8 – Mediterranean Route from southern Greece to the Atlantic coast of Portugal, and finally a journey from Tarifa in Spain to Nordkapp in Norway – from Europe's geographical south to its northernmost point combining several EuroVelo routes.
The Ride to Read (2015) - K.M. Szewczyk
She travels solo from Barcelona to Istanbul to raise money for the educational programs of World Literacy Canada in India. At the age of 23, she describes her experiences in a travel diary. Experience 67 days and 4,300 km full of life lessons with a tough woman.
The Cyclist Who Went Out in the Cold: Adventures Along the Iron Curtain Trail (2016) - Tim Moore
A humoristic travelogue of cyclist Tim Moore, who went on an epic cycling journey along EuroVelo 13 – Iron Curtain Trail on a $50 shopping bike! Tim Moore is a genuine adventurer, always looking for trouble and putting himself in the most difficult situations. This rough journey led him through the memories of the Cold War generation, along rusted razor wires, from snowbound Finland to the Black Sea beaches of Bulgaria.
Full Tilt: Ireland to India with a Bicycle (1965) - Dervla Murphy
This cycle touring classic tells of "travel for travel's sake". An amazing narrative from an amazing woman braving hunger, heat exhaustion, unbearable terrain and cultures largely untouched by civilization. Full Tilt is a highly individual account by a celebrated travel writer based on the daily diary Murphy kept while riding through Yugoslavia, Persia, Afghanistan, over the Himalayas to Pakistan and into India.
Mind is the Ride (2019) – Jet McDonald
A journey through philosophy and cycling on a bike from England to India. Jet McDonald cycled for a year and takes the trip as a metaphor for our relationship to the world around us. Nowadays we need to travel inwardly. The book is not only a joy of ideas, but also of handcrafted illustrations and pictures.
Microadventures: Local Discoveries for Great Escapes (2014) - Alastair Humphreys
Cycling tourism doesn't need to mean going far away from home! Sometimes, adventure is just around the corner. It's all about how you see the world, and if you can keep an open mind. The "microadventures" of Alastair Humphreys will give you plenty of ideas of cheap and simple ways to escape with your bike while staying close to home.
Slow Coast Home (2003) – Josie Dew
Josie is a passionate cyclist who has travelled many places in the world and keeps all her journeys alive in her books. This time she circumnavigates 8,000 km along the shores of England and Wales and realizes that her home country can be as unexpected and full of obstacles as anywhere she has ever been.
Epic Bike Rides of the World (2019) - Lonely Planet
If you are looking for inspiration and cycling routes around the world, this colourful paperback Lonely Planet album is what you need. Discover 200 of the best places to ride a bike on the five continents. Destinations range from France and Italy to the wilds of Mongolia and Patagonia and include cycling holiday ideas for all preferences and abilities. And it's all beautifully illustrated with full-page photography, drawings and maps.

Author(s): Thessa Gebhardt