Back to all
News
Summer sees boom in cycle tourism in the Netherlands
Wednesday, September 16, 2020
Over the past few months, we have been raising awareness on cycle tourism with the #RestartCycleTourism digital campaign, aiming to grab the attention of key stakeholders, policymakers and decisionmakers to achieve greater funding and investment in cycle tourism. Now that the summer – but not the cycling tourism season! – is coming to an end, we can take a step back and start to assess what the impact has been.
In France, following the lifting of the lockdown, data collected by our French National Coordination Centre Vélo & Territoires indicates record numbers of cyclists in 2020. In the Netherlands, a well-established 'cycling country' of course, cycle tourism has also experienced significant interest. Anita Bakker, from our Dutch National Coordination Centre Landelijk Fietsplatform, gives us an overview of the boom of cycle tourism that they have witnessed this summer.
How are cycling possibilities currently looking in the Netherlands, given that the COVID-19 pandemic is still ongoing?
Cycling holidays are perfectly possible in the Netherlands at the moment: traveling to/from the end and start of a long-distance route can be done by train. Many cycle routes use wide cycle paths or quiet country roads. The current corona measures, including the use of 1.5 metres distance, can easily be maintained by cycling in the Netherlands. A mouth shield is obligatory in public transport. For holiday cyclists this will be in the train and on ferries. In shops it is not necessary to wear a mouth shield.
Which national long-distance cycle routes were the most popular during the summer?
We have noticed the new LF icon routes LF Zuiderzeeroute and LF Kustroute (corresponding to EuroVelo 12 – North Sea Cycle Route), as well as the LF Maasroute (which was launched last year, corresponding to EuroVelo 19 – Meuse Cycle Route) have been cycled a lot this summer. The substantial sales of cycling guides and the increase in downloads of routes and GPX-files (+74% compared to last year) as well as of visits to our website (+42% in June and July compared to last year) correspond to our impression of more people cycling this summer.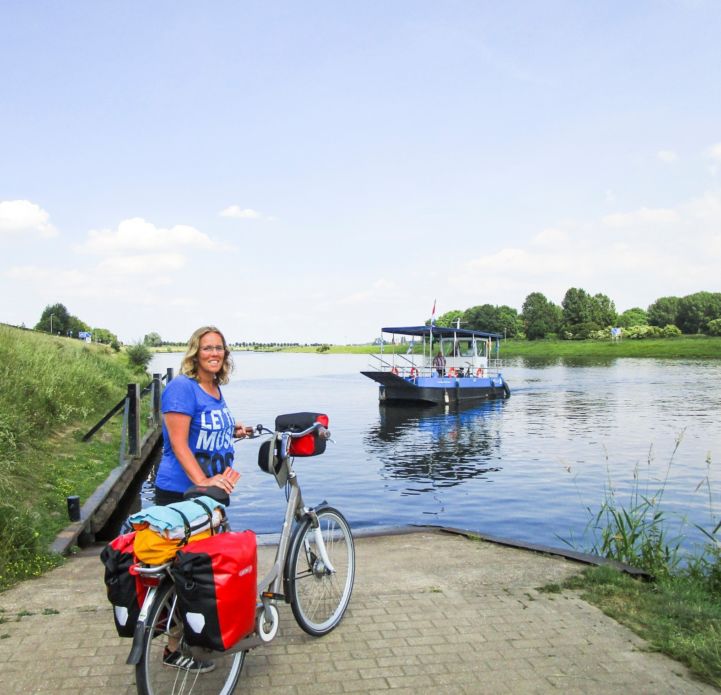 Have any services been put in place for cyclists this summer?
Special bicycle buses, especially for cyclists, are available on routes over the Afsluitdijk - a major dam and causeway in the Netherlands (which forms part of EuroVelo 12 – North Sea Cycle Route) - which is closed for cyclists for a long period due to works. Fietsplatform, among others, has lobbied for this.
Additionally, Fietsplatform made a special arrangement for cycle friendly addresses this summer, offering them one year of free partnership. The quality label Fietsers Welkom! (Cyclists Welcome!) Presents cyclists with a nice overview of places that offer them just a little bit of extra dedicated services.
Together with other organisations in the tourist-recreational sector, Fietsplatform wanted to give recreational cycling an extra impulse in a broader perspective this summer, and to focus on cycling holidays in the Netherlands as an alternative to a holiday abroad.
And have there been any additional new developments to the EuroVelo routes in the Netherlands this summer?
The signage of the LF Kustroute which is the Dutch part of the EuroVelo 12 – North Sea Cycle Route has been completed. Now, cyclists are guided by the EuroVelo logo all the way from the Belgian border in the province of Zeeland to the German border in the province of Groningen.