Back to all
Planning successful cycle routes: EuroVelo 19 as a best practice example – Part 1
Friday, October 9, 2020
Over the coming months our colleague Aleksander Buczyński, the ECF's Infrastructure Officer, will be using EuroVelo 19 – Meuse Cycle Route to take a closer look at route planning. To provide some context, in this first installment he considers the different approaches that are often applied in deciding where cycle routes should go.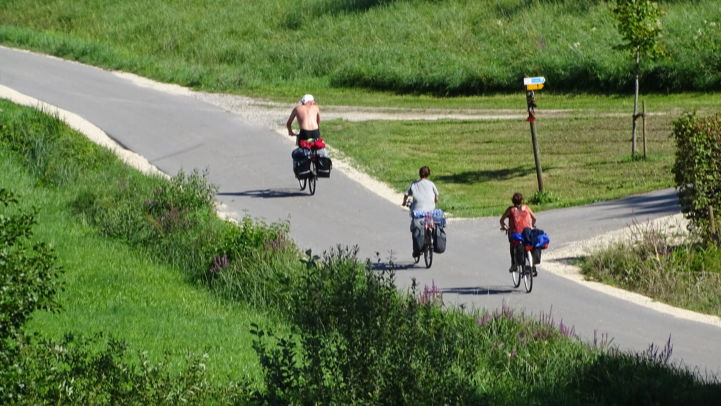 There are two opposing approaches to planning and designing cycle routes such as EuroVelo 19 - Meuse Cycle Route. The first we see all too often, especially in countries that are only beginning to develop cycle tourism: when municipalities or lovers of local history and nature plan a cycle route, they often want to show everything they think is worthwhile. Every seventeenth-century church, every cemetery and almost every meadow has something special to see and it is impossible to choose the most interesting one. Sometimes, it can become a political question: why does the route visit the town of A and not B? We need to include both, otherwise the second mayor will be unhappy! Everything must be visited with the only real route! So, the route leads from one attraction or town to the next, and the next, and the next...
As a result, the length of the route increases and can easily double or triple compared to initial estimates. Some attractions are remote and difficult to reach, for example on the top of a hill. Of course, there are also many obstacles to overcome between attractions, such as poor road surfaces, busy streets or dangerous intersections. Due to the greater length of the route, there is not enough money and capacity to solve all these issues. Moreover, the complicated route is not clearly legible. If you miss a sign, you may start following the wrong direction or cycle in circles.
'Route of the Mad Tourist Guide' or backbone route with side routes?
This kind of approach can be somewhat pejoratively nicknamed as 'Route of the Mad Tourist Guide'. The 'mad tourist guide' wants to show everything to everyone, without taking into account the effort it takes for the tourist. Let's be honest: most tourists are happy to visit only one church a day and then have some good food or a drink. Excess is unhealthy and, above all, boring.
The opposite of this approach is a system with clear backbone and side routes. The main route, the "backbone", should not only be attractive, but also as direct and easy as possible. The regional or local routes lead to attractions that are a bit remote or more difficult to reach. Such a network design can therefore serve different users, with very different interests, ages, types of bicycle, holiday lengths, levels of physical constitution and experience.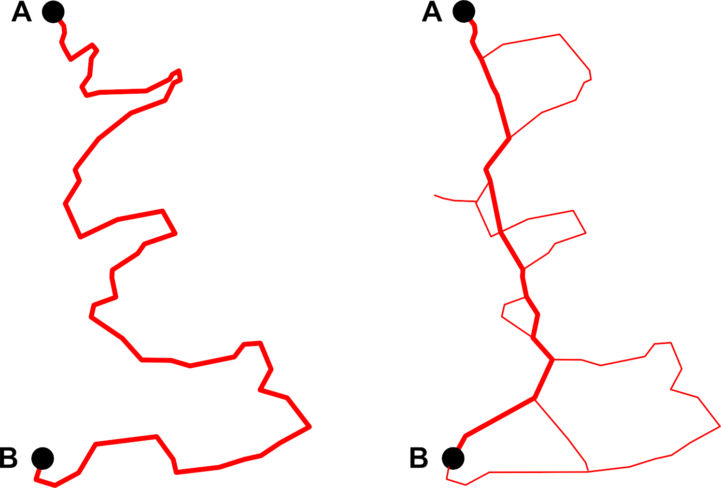 This way, a beginner or a family with children can keep it quiet and just follow the main route. Users with a little more experience can explore the side routes, but in case of bad weather, technical or health problems, they can also return to the main route and quickly go to the next berth or train station. Experienced tourists are also happy if they can use the main route to easily reach the side route they are most interested in. Long-distance tourists, travelling around Europe with heavy luggage, can easily transport them from one sleeping place to another via the main route and then explore the area without luggage via local side and walking routes.
In part two of this series, Aleksander Buczyński considers EuroVelo 19 – Meuse Cycling Route as an example of good practice of the backbone approach by sharing his personal tips for cycling the route. In part three, he writes about the particularities of EuroVelo 19 being a river route.
Text and photos: Aleksander Buczyński