Back to all
News
Thinking of attending the EuroVelo & Cycling Tourism Conference in Barcelona? Why not cycle there?
Thursday, July 29, 2021
The premier European Cycling Tourism Conference will take place this year in the Catalonian capital and will coincide with the inauguration of the newly developed and signed route connecting Barcelona to EuroVelo 8 – Mediterranean Route. If you are planning to travel to Barcelona in October from abroad, here are some ideas to make it an unforgettable trip!
The unmissable EuroVelo 8 – Mediterranean Route
Sparkling emerald seas, kilometres of golden sand, mysterious islands, wonderful food, ancient cities… It isn't hard to justify reasons to travel along the Mediterranean coast! What better way to do it than by bike? Admire Granada's Alhambra, or Gaudi's mind blowing architecture in Barcelona, experience the romance of Venice's canals or Dubrovnik's old town, or park your bike next to any of the incredible beaches, inviting you to just sit back and relax. While EuroVelo 8 connects many already popular tourist destinations, there are still lots of undiscovered gems to be found along the way. So, what are you waiting for? Get on your bike!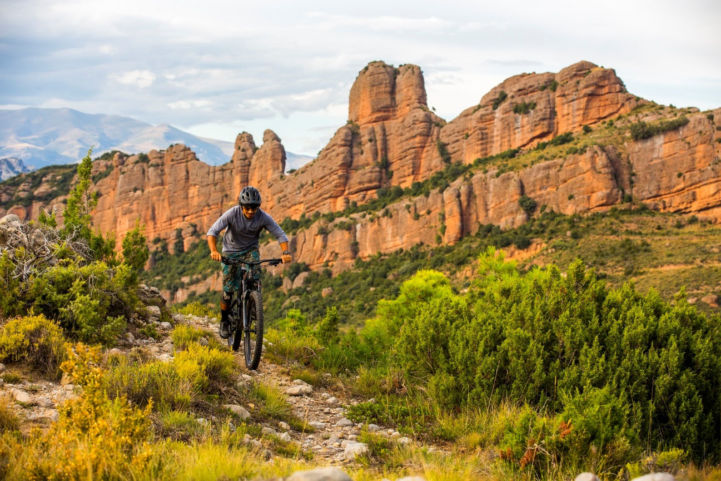 CICLOBCN21 and the EuroVelo & Cycling Tourism Conference
From 5th to 10th October, the bicycle will take centre stage in Barcelona. For the first time, the same city will simultaneously host three conferences about cycling: the EuroVelo & Cycling Tourism Conference, the XVIII Iberian Congress 'The Bicycle and the City' and the 7th International Bicycle Conference. All three events will include exhibition spaces, meetings between professionals, technical visits and a wide range of activities.
The EuroVelo and Cycle Tourism Conference (5-7 October) and CICLOBCN21 will be an in-person event and all necessary security measures will be guaranteed in accordance with the evolution of the pandemic and the COVID-19 protocols to be fixed at the time. An online platform will also be provided for those who wish to follow all three events virtually.
Registration is now open!
You can now register for in-person tickets for the EuroVelo & Cycling Tourism Conference and there is the option to buy a combined ticket if you wish to also take part in the XVIII Iberian Congress and 7th International Bicycle Conference. Register now!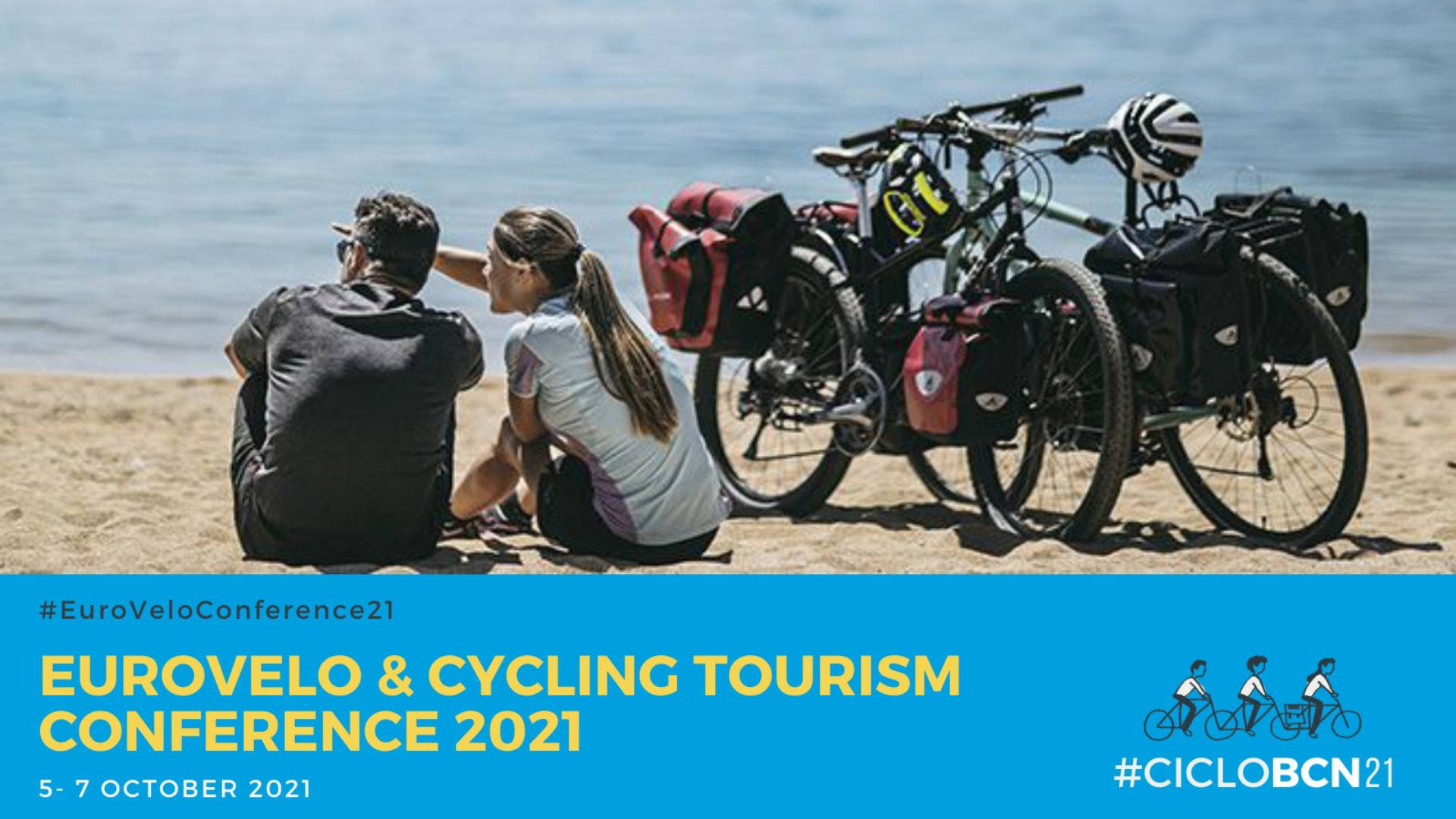 Check out the programme on the official website of CICLOBCN21
On the CICLOBCN21 website you can find all the latest information related to the three conferences Information is available on the emerging programmes and keynote speakers who will be bringing their knowledge and experience to the discussions. Programme available here.The website will be regularly updated over the coming weeks. So stay tuned!
An important part of the EuroVelo and Cycling Tourism Conference 2021 are the technical visits. These offer delegates a great opportunity to jump on a bike and learn about the development of cycling tourism first-hand whilst in the field. Various tours have been prepared, many of which take in part of the itinerary of EuroVelo 8 – Mediterranean Route as well as other important locations in and around Barcelona. You can find more details about these field visits on the website. Choose your favourite option and sign-up via the registration form.
Make your trip even greener! Alternatives to flying to Barcelona
Here we want to share with you some ideas on how to make it to Barcelona from different parts of Europe while having a minimal carbonfootprint.
Bike
From Central and Northern Europe you can reach Barcelona via EuroVelo Routes that will take you to Southeastern France from where you can follow EuroVelo 8 – Mediterranean Route. If you plan to reach Spain via the Atlantic coast, following EuroVelo 1 – Atlantic Coast Route or EuroVelo 3 – The Pilgrims Route, you can try cross the Pyrenees to get to Barcelona through the 800km TRANSPIRENAICA trail. However, be aware that this route can be physically demanding as you will be summiting mountain tops accumulating 39000 meters of elevation change, but it can certainly be a very rewarding experience.
Bike and train
We know Cyclists Love Trains but unfortunately that love is not always reciprocated. If you want to plan a combined bike and train trip from Northern/Central Europe to Barcelona, Spain, you would be able to hop on Intercity trains in Germany, France, Switzerland or Italy. The most bike-friendly trains you can see in the recently published report by the European Cyclists' Federation and in our Inter-modality mini-series. Unfortunately, there is no option to do an international train trip all the way to Barcelona with your bike on board. You will be able to hop on regional (Cercanías) trains once in Spain but for most inter-city routes there are coach routes available in which a bike can be transported below. This article explains the bicycle transportation policies of the different train operators in the country.
Bike and ferry
Coming from Italy? Check out ferry connections on this article.
Surface public transport
Combining rail and bus is also an option! You can check the different railway /bus companies that will take you to Paris. From Paris to Barcelona there is a 6.5 hour train operated in a joint venture by RENFE-SNFC, be aware that you can't take your bike with you in this train. But fortunately, delegates participating from the EuroVelo & Cycling Tourism Conference would have bikes available to move around the city.
For arranging the logistics of your trip once you are in Barcelona you can check out the Conference website for practical information: https://ciclobcn21.cat/en/practical-information/
Travelling in Barcelona
You will be happy to hear that transporting bicycles on public transport in Barcelona is allowed for the most part. Bikes can be taken on trams, provided the number of passengers at any given moment allows it and transported on the metro at certain times.