Back to all
RO
MD
HU
DE
CZ
AT
Cycling home, on and beyond EuroVelo - Part 1/3
Tuesday, November 15, 2022
This month sees the start of a new article series as Paul Anton, an inspiring writer, takes us onboard from Hamburg to his hometown in Romania! His 2,300km cycling trip will take him across 6 countries, 5 borders, 4 capital cities, along 3 major rivers, on 2 wheels, powered by a single goal: to raise money and donate bikes to children in rural Romania.
"A 2,000km bike trip across Europe to go home. That would be so nice!"
That was the thought I had one early morning in January 2022. Perhaps as a new year's resolution, as a reminder that "I need an adventure", or as a realization that "I never had a solo bike trip - and I should!". And for sure I had never cycled as much as 2,000km in one go.
The truth is, the seed had already been planted a while back, but it seemed to grow on me month after month. With life coming back to normal in a post-pandemic world and with the excitement of acquiring a new bike, April of 2022 seemed like the right time to do it.
I decided to give myself 20 days to cycle from Hamburg to the eastern border of Romania. The destination would be my home village, Hălăucești - don't even try to pronounce its name, I beg you! It would normally take 3 days to drive, or a little over 3 hours to fly there. But cycling home would offer me the chance to understand this distance from a different perspective.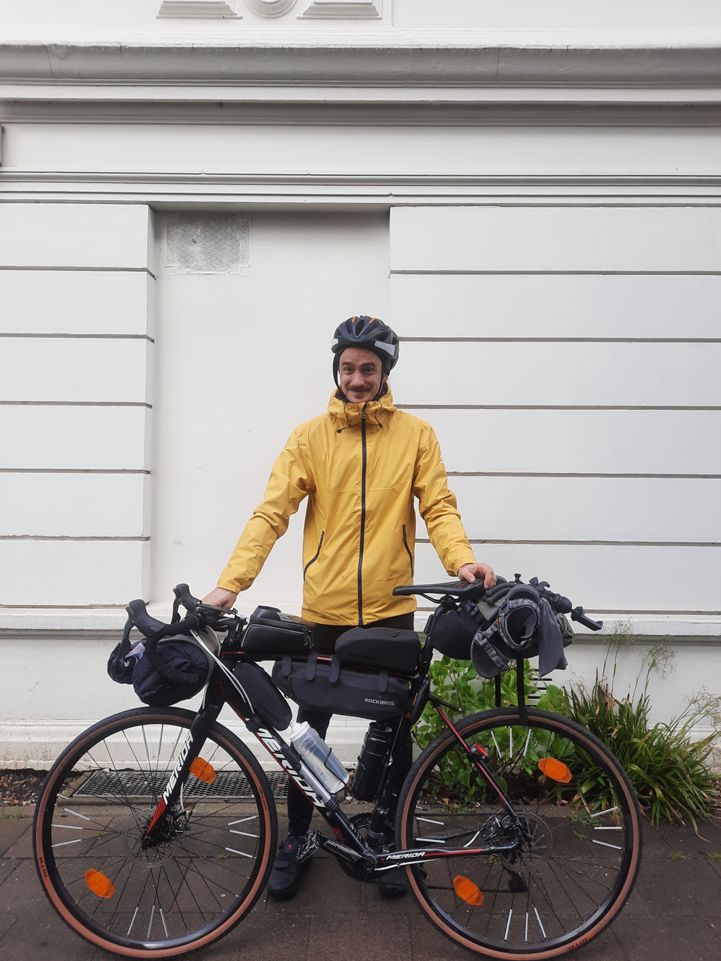 A slow ride home, by pure muscle power. I was really motivated to make it happen!
The goal - a fundraiser for bikes for children in rural Romania
My main motivation was to continue a tradition of fundraisers (called "Two wheels for all"), which my wife and I had started two years earlier. By documenting some of our cycling trips, we raised money from friends and family and acquired bikes for children in rural Romania.
I learned that sharing our stories on two wheels was a really nice way to make others see the world through our eyes: "Look how cool and healthy the cycling experience can be. All kids deserve the chance to own a bike. Agree? Donate!". With every bike trip and fundraiser campaign, I was positively surprised by the amount of support for this mission. This trip would give me the chance to do it all over again.
"I'll ask friends to donate 1 EUR for each km I cycle. If I make it all the way home, it will be around 2000 EUR, which would allow us to buy, recondition and donate at least 50 bikes for kids in rural Romania. Awesome!"
The planning
So with the fundraiser already taken care of (in my head at least), it was the rest of it that needed figuring out.
"What do I need for such a long trip? Does it make any sense to try to camp AND ride 100+ km each day? Am I, as a weekend athlete, physically capable of making such a trip? What if I don't make it? Will I be able to live with myself if I have to quit?"
Such questions started consuming all my waking hours and I was spending my time seeking encouraging answers. However, I would soon discover what would be the most worrisome about the trip: I wanted to cycle home, but home was not where the cycle routes went.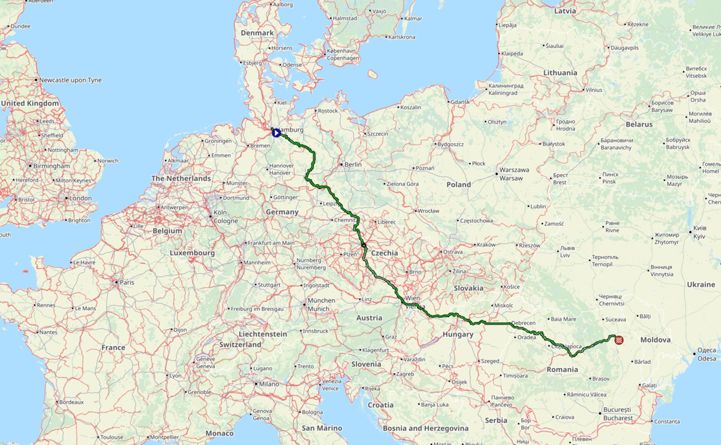 In green, the route that I was planning to cycle on. In red are the national cycle routes as marked on OpenCycleMap.
Looking at the route above made one thing clear: for the first part, all the way from Hamburg to Budapest, I would enjoy a pretty car-less ride on cycle paths, while for the second section - the crossing of Hungary and Romania - I had to get used to the thought of riding on heavy-traffic streets, among cars, trucks, and all kinds of motorized vehicles. Yikes!
This was a really scary thought since I haven't cycled in such conditions before. The worst scenarios kept popping up in my head and all I could think of were deadly, tragic scenarios. Sure, there'd be other dangers and risks on the way: getting sick, burning out, or having an irreparable technical difficulty. But nothing was scarier than the thought of riding in heavy traffic.
The map above became the topic of intense discussions and close calls to cancel the trip.
I started questioning whether this trip was feasible at all, not due to my own capacity, but due to the environment where I was supposed to cycle. Slowly, my worries started shifting from myself to the environment and the contrast between these two worlds. One in which the cyclist is king and one in which he is merely a survivor. A friend accurately described my situation as "you're starting off on EuroVelo and finishing up on EuroYolo". Despite being a distressing joke, I found it perfectly described my situation.
However discouraging my anxious thoughts were, it was this contrast that made the trip even more appealing. I really started becoming curious about what sets these two worlds apart. What is it that makes these worlds so different? Can one feel safe on a bike where there are no cycle paths? Is it even enjoyable to cycle long distances on normal roads?
I couldn't really handle this uncertainty just by planning - in the end I needed to go out there and actually figure it out by myself. I only managed to overcome my crippling anxiety when I realized there are many cyclists out there riding way beyond EuroVelo. Some of them cover tens of thousands of kilometers, cross continents, and spend months on end on the roads. And not all of them benefit from the luxurious safety of EuroVelo. "If they manage to stay safe, I should also manage to make it home by bike!".
The sections I cycled are listed below (as a spoiler: yes, I made it all the way home!):
● Elberadweg ~ 800km from Hamburg to Prague (of which ~400 km EuroVelo 7 - Sun Route)
● Greenways ~ 400km Prague to Vienna
● EuroVelo 6 - Atlantic – Black Sea ~ 300km Vienna to Budapest
● EuroYolo ~ 800km Budapest to Hălăucești, Romania
For the rest of the article, I will refer to the first 3 sections as EuroVelo and to the last section as EuroYolo (I will alternate between "we" and "I" since for the first 3 sections I was accompanied by friends). The observations below are based on my own experience while trying to better understand the differences between these two worlds.
So did Paul achieve to complete his cycling plans? Which kind of surprises will this trip have in store for him? Find out next month!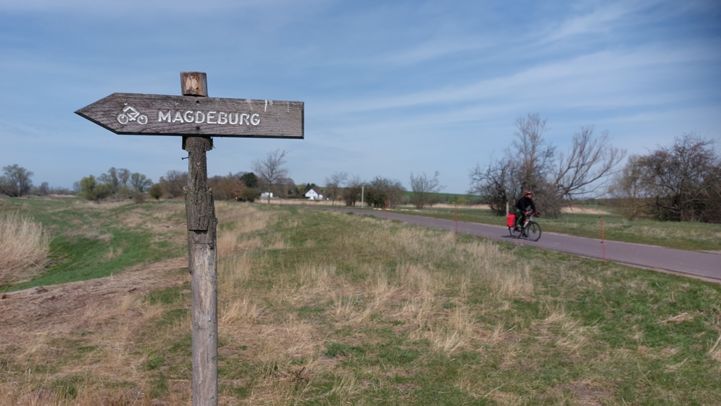 Author: Paul Anton
As a Romanian expat living in rainy Hamburg, Paul is always ready for a bike ride somewhere sunny. He loves exploring different outdoor activities as means of integration and exploration of new cultures. Nowadays he is fascinated by urban mobility, which he is documenting (almost daily) on his Instagram account - @aipoll.