Back to all
News
Announcing the 2019 EuroVelo 15 and EuroVelo 19 Summer Contest Winners
Tuesday, August 27, 2019
Over the past two months, two contests took place: the EuroVelo 19 Summer Photo Contest and the EuroVelo 15 Summer Video Contest. We received many submissions from enthusiastic cyclists and thank everyone for participating. In the end, however, only one – or rather two – can be the winner!
EuroVelo 19 Summer Photo Contest
The EuroVelo 19 Summer Photo Contest took place from 10 to 24 July. The rules were simple: every photo had to feature a bicycle. Besides that, pictures varied in content as well as style. Many showcased bikes against the backdrop of a stunning vista. Other pictures displayed cyclists on beautiful bike paths and bridges, parents cycling with their kids using bike trailers (one cyclist even brought his dog along for the ride!) and more. In total, over 50 pictures were submitted!
Here are a few photos from the contest that caught our eye: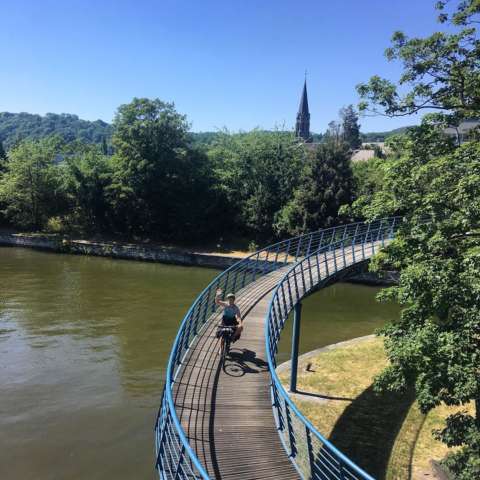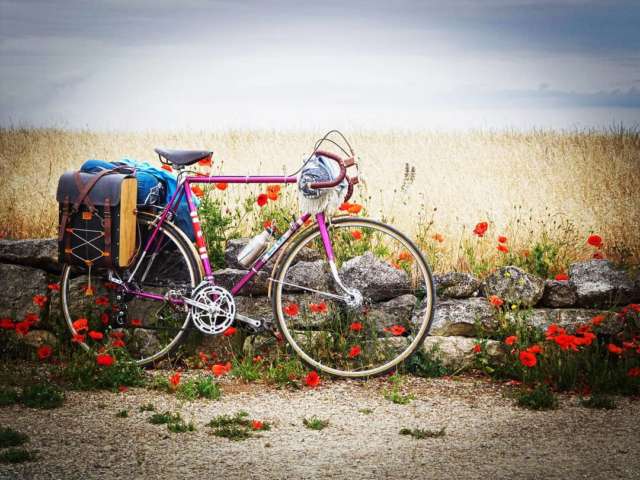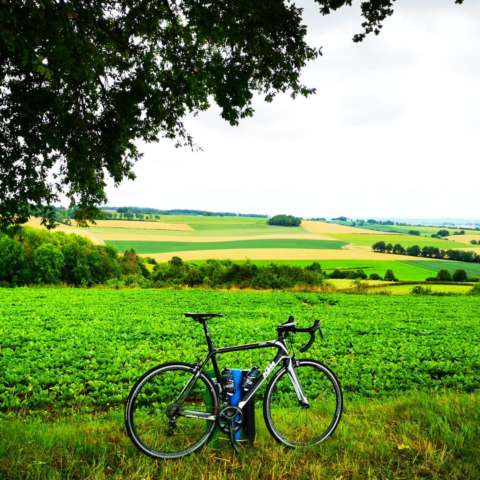 And now for the winner! The winner of the 2019 EuroVelo 19 Summer Photo Contest is Tahir Soyaslan from Turkey. His picture amassed nearly 1,000 likes over the duration of the contest. Congratulations Tahir!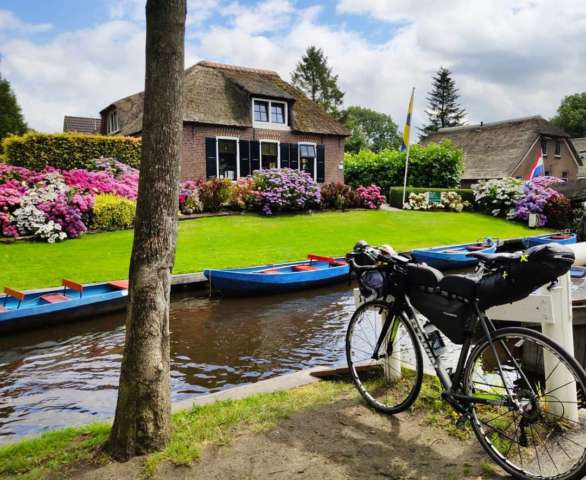 On his first bike trip through Europe, Tahir snapped this picture in Giethoorn, a charming village known as "the Venice of the Netherlands", largely accessible only by bike or boat. You can follow Tahir's travels on his Instagram, where he posts regular updates of his cycling trips.
As his prize, Tahir is awarded an €865 cycle tourism package along EuroVelo 19 – Meuse Cycling Route offered by www.dutch-biketours.com.
Upon hearing of his victory, Tahir told us about his enthusiasm for EuroVelo and how eager he was to meet us in Brussels on his bike trip. On 31 July, Tahir came by our office and together we exchanged stories of cycling along the EuroVelo network. At the end, he went on his way with a big smile and some extra EuroVelo goodies added to his gear.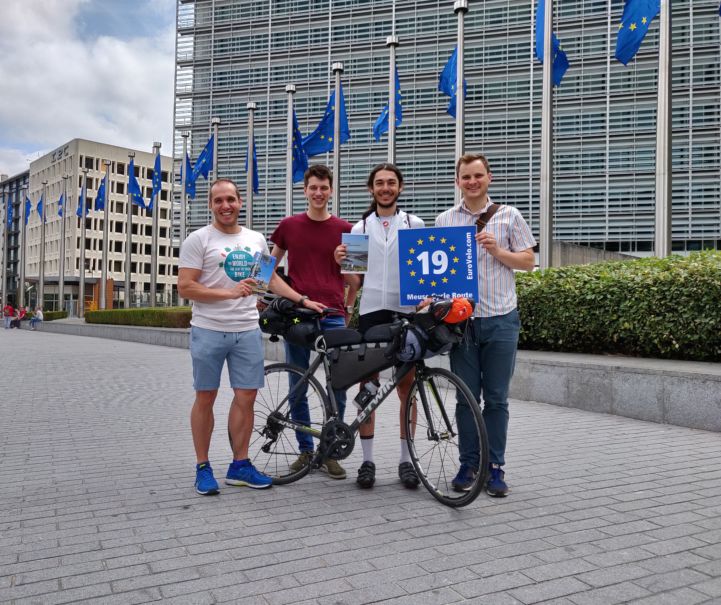 EuroVelo 15 Summer Video Contest
The EuroVelo 15 Summer Video Contest ran from 7 to 21 August. Cyclists shared videos of their trips through various types of terrain. Some videos showed steep climbs flanked by cliffs and mountains, others featured flat roads on seashores and river banks. Yet, the deciding factor was not where, but how the cycling happened.
With his cheerful and majestic dance-cycling, Joško Dragojević from the UK captured the hearts of our Instagram followers and emerged the clear victor. He will receive a €1,000 cycle tourism package proposed by www.bike-touring.de. Congratulations Joško!
All contest pictures and videos can be viewed on our Instagram account. We thank everyone for participating and we hope to see you in our future contests!