Back to all
Announcing the 2019 EuroVelo 15 and EuroVelo 19 Summer Contest Winners
Tuesday, August 27, 2019
Over the past two months, two contests took place: the EuroVelo 19 Summer Photo Contest and the EuroVelo 15 Summer Video Contest. We received many submissions from enthusiastic cyclists and thank everyone for participating. In the end, however, only one – or rather two – can be the winner!
EuroVelo 19 Summer Photo Contest
The EuroVelo 19 Summer Photo Contest took place from 10 to 24 July. The rules were simple: every photo had to feature a bicycle. Besides that, pictures varied in content as well as style. Many showcased bikes against the backdrop of a stunning vista. Other pictures displayed cyclists on beautiful bike paths and bridges, parents cycling with their kids using bike trailers (one cyclist even brought his dog along for the ride!) and more. In total, over 50 pictures were submitted!
Here are a few photos from the contest that caught our eye: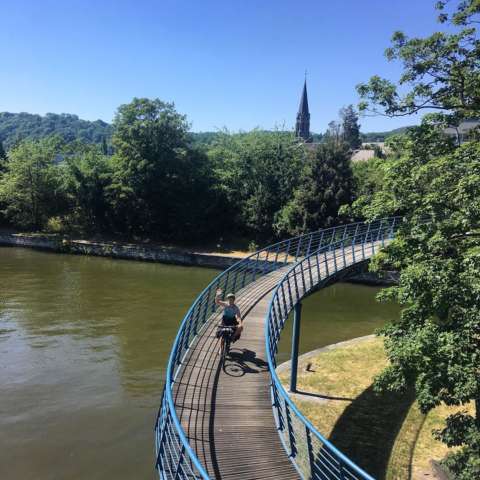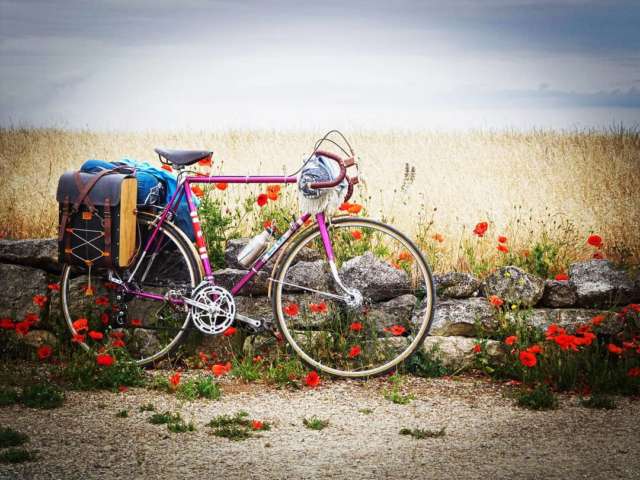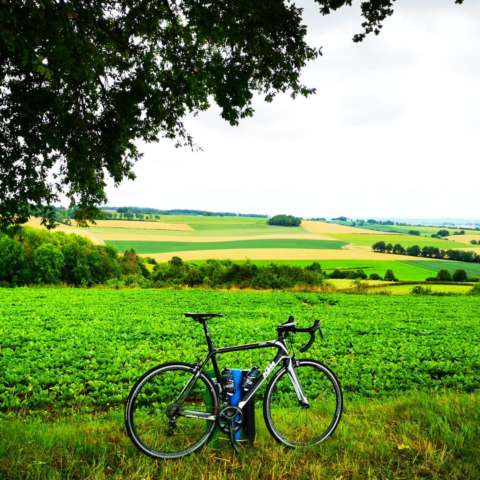 And now for the winner! The winner of the 2019 EuroVelo 19 Summer Photo Contest is Tahir Soyaslan from Turkey. His picture amassed nearly 1,000 likes over the duration of the contest. Congratulations Tahir!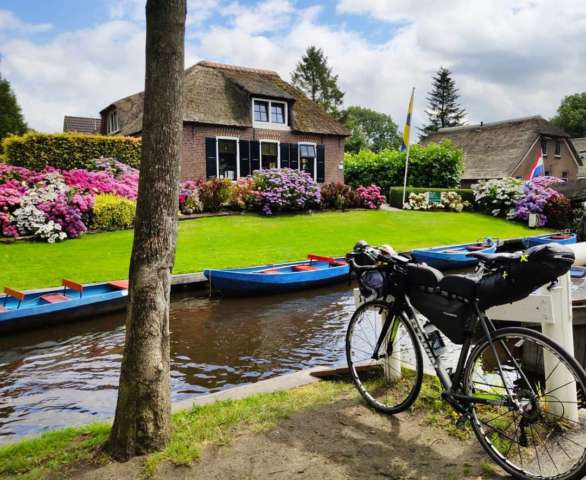 On his first bike trip through Europe, Tahir snapped this picture in Giethoorn, a charming village known as "the Venice of the Netherlands", largely accessible only by bike or boat. You can follow Tahir's travels on his Instagram, where he posts regular updates of his cycling trips.
As his prize, Tahir is awarded an €865 cycle tourism package along EuroVelo 19 – Meuse Cycling Route offered by www.dutch-biketours.com.
Get to know the winner
Hi! Tell us a bit about yourself.
"My name is Tahir, I am 21 years old and I study computer science at Bilkent University in Ankara. I believe the only way to broaden your horizons is by engaging in new things and my main area of interest is sports. In recent years, I have become engaged in outdoor sports and in particular mountaineering and cycling. I love being outdoors: it makes me relaxed and helps me think more clearly. My university did not have a cycling society, so I established one last year. We organise trainings, bike trips and conferences, including one about EuroVelo!"
You are currently on a bike tour across Europe, what was your motivation and could you share some experiences from your trip?
"One day, I went trekking with one of my friends and we met some people on the way. They were Ukrainian and were doing a bicycle tour around Turkey. We talked a lot about their bike trip and their story really fascinated me. It was then that I decided to do my very own bike tour. The entire time during trekking and on the way back my mind was occupied by the idea of leaving on a bike tour, I couldn't get it out of my head. As soon as I returned, I started planning. I prepared my bike, bought bike packing equipment and went to a conference about long-distance cycling organised by Berk Okyay, a Turkish long-distance cyclist. After that conference I got my visa, bought my plane ticket and flew to the Netherlands.
Before this trip, I had never been abroad. Now, I have visited the Netherlands, Germany, Luxembourg, Belgium, France, Switzerland and Italy and will continue to Turkey through the Balkans. I never know where I will stay next, when there is a problem I solve it by myself or rely on the help of strangers. Thanks to this trip I have gained so much life experience, it has been a totally new and amazing experience for me. At the end of my tour, I will have ridden on all 16 EuroVelo routes."
What do you think about the EuroVelo initiative?
"EuroVelo solves a problem that many cycling tourists face: wanting to do a bike tour, but not knowing where to go. All EuroVelo routes are carefully selected and pass by beautiful places."
Upon hearing of his victory, Tahir told us about his enthusiasm for EuroVelo and how eager he was to meet us in Brussels on his bike trip. On 31 July, Tahir came by our office and together we exchanged stories of cycling along the EuroVelo network. At the end, he went on his way with a big smile and some extra EuroVelo goodies added to his gear.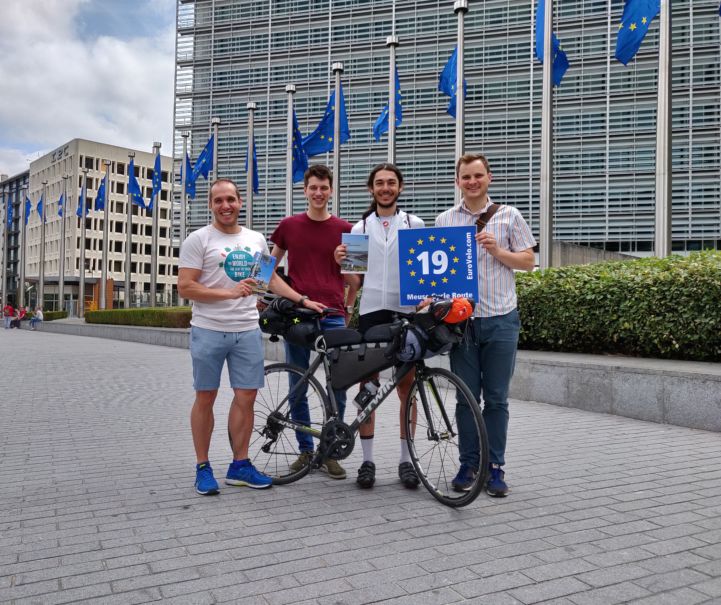 EuroVelo 15 Summer Video Contest
The EuroVelo 15 Summer Video Contest ran from 7 to 21 August. Cyclists shared videos of their trips through various types of terrain. Some videos showed steep climbs flanked by cliffs and mountains, others featured flat roads on seashores and river banks. Yet, the deciding factor was not where, but how the cycling happened.
With his cheerful and majestic dance-cycling, Joshua Dragojević from Australia captured the hearts of our Instagram followers and emerged the clear victor. He will receive a €1,000 cycle tourism package proposed by www.bike-touring.de. Congratulations Joshua!
Get to know the winner
Hi! Tell us a bit about yourself.
"My name is Joshua Dragojević, I am 30 years old and originally from Australia. Currently, I'm living in Liverpool, UK. During my twenties I became a Croatian citizen by descent of my grandfather and decided to move to Croatia for 5 years and learn the language. While living there I decided to do a bike trip somewhere in Europe every year."
Which EuroVelo routes have you travelled on? How has your experience been?
"My first trip was the Camino de Santiago (EuroVelo 3 – Pilgrims Route) across Spain back in February 2014. It snowed, rained, hailed and shined but it was worth the amazing experience my friend from Chile and I shared together. We rode for 710 km across 14 days.
In July 2015 my two best friends Tim and Andrew from Australia decided to join me on my next bike trip from Freiburg to Budapest through the Black Forest and along the Danube river with a pit stop in Munich, this is where I discovered my love for EuroVelo, we cycled on EuroVelo 6 – Atlantic-Black Sea for one month and racked up 1,666 km.
The following year was a little more relaxed, cycling a couple hundred kilometres around Slovenia along the Sava River. In 2017, keeping with the theme of rivers and seasons I decided to ride along the Drava River in autumn which starts in Italy and ends in Croatia, the first week I braved it alone until my friend from Croatia joined me in Slovenia to complete the second half of the trip.
Last year I decided to jump back onto EuroVelo 6 and spend a month riding across France, this time in spring. I started again in Freiburg where my friend Ryan from Australia and friend Martin from Slovenia joined me for the first two weeks of my ride."
Is there any other big project on the horizon for you?
"In September I will complete the EuroVelo 6. I will be flying to Croatia to collect my trusty bicycle where I left it in Zagreb (before I moved to the UK), hopping on a bus to Budapest and picking up where I left off back in 2015. I plan to ride for one month across Hungary, Croatia, Serbia, Bulgaria and Romania ending at the Black Sea."
Where/how was the winning video filmed? Is there any interesting story linked to it?
"In the video you can see Ryan holding the camera, Martin waving and me doing a little dance as we rode alongside the Loire river in Nevers, France. Together we rode to Orleans for a total of 787 km followed by a rest stop in Paris. My friend Tim and I then continued from Orleans to Saint-Brevin-les-Pins where EuroVelo 6 starts – or ends for some – but decided we hadn't had enough of France and continued our trip north to St. Malo followed by Cherbourg riding along a portion of EuroVelo 4 – Central Europe Route. In total I racked up 1,747 km in over a month."
What made you choose this video? Did you expect to win the contest?
"I was planning to tackle EuroVelo 15 – Rhine Cycle Route next year with my friend Jiahua from Australia, so I had liked the EuroVelo 15 – Rhine Cycle Route Facebook page for inspiration. A couple nights before the contest was over, I was scrolling through Facebook and noticed a post about the competition. I immediately got excited and looked at the entries, I thought I wouldn't have enough content to create a video like the other contestants - a montage of them cycling along the EuroVelo. I scrolled through my photos and videos of my bike trip from last year in France and remembered I had a video of me dancing along the Loire River. It was all I had and I didn't know how to put together an edited video of the whole trip, so I thought I would just upload it and hope for the best. At first, I thought I would never catch up to other videos that had already had a one to two weeks head start. But after just a few hours I noticed I was in second place and not that far off first place, so I added the video to my IG story and asked my friends to like it, a few friends then decided to add it to their stories which I am very thankful for. Once I knew I had a good chance of winning I started asking all my followers to like the video. Even when the competition was over, I still couldn't believe that I had won and didn't want to tell anyone until I got official confirmation.
I would like to thank the organisers of the contest for coming up with a fun and interactive way of promoting the EuroVelo cycle routes. I'm glad that many people will have now discovered EuroVelo through this competition."
What do you think about the EuroVelo initiative?
"I have so much love for the EuroVelo network, I often spend my time off peering over different routes and daydreaming about which path to cycle along next. I love that the EuroVelo connects countries together, making it easier for people to explore and discover Europe."
All contest pictures and videos can be viewed on our Instagram account. We thank everyone for participating and we hope to see you in our future contests!
Author(s): Maarten Van Hecke