Back to all
News
Here comes the sun: cycling from Paris to Amsterdam to raise awareness about solar energy
Wednesday, September 16, 2020
Between 17th and 28th July 2020, Anuj Karkare and Sushil Reddy from Indian Institute of Technology Bombay completed a cycle journey of more than 700 kilometres in 10 days from Paris to Amsterdam, as a part of the cause The SunPedal Ride – a solar energy awareness initiative.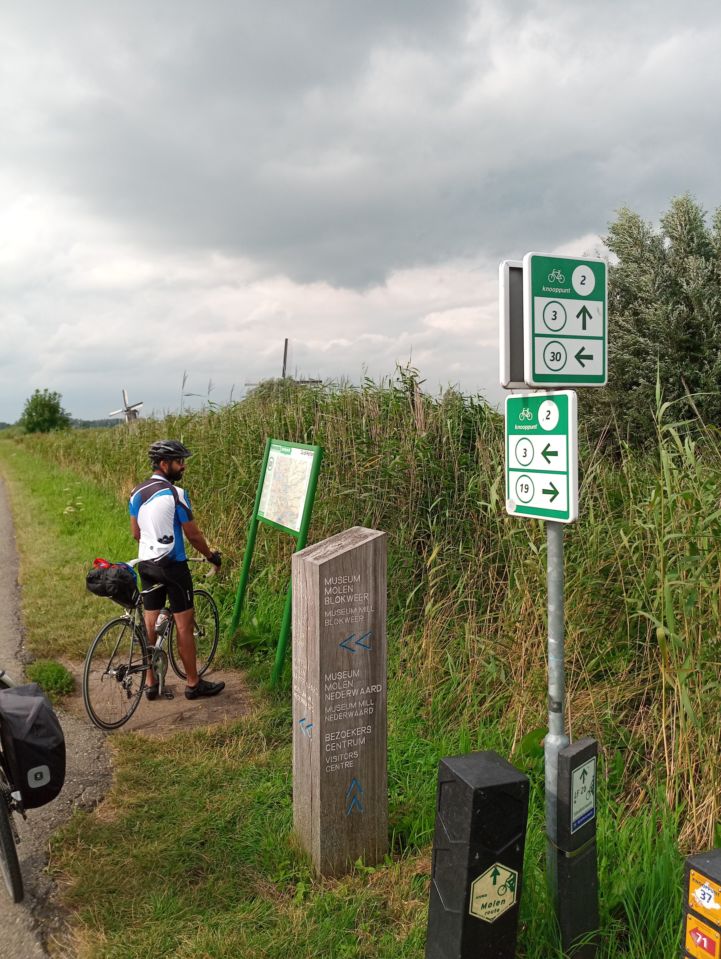 Their aim was to spread awareness about cycling as a medium to promote sustainable mobility and to learn more about the efforts taken by various organisations in the European Union to encourage cycling in post-COVID-19 time – a mission that perfectly fits this summer's #RestartCycleTourism campaign!
This was far from being the first cycle trip of Sushil Reddy. Originally from Mumbai, this former student of HEC Paris (where he did a Master in Sustainability and Social Innovation) is a Guinness World Record Holder for the longest journey on a solar powered electric bicycle in India in 2016: 7,000 km in 70 days. This journey was already part of the cause The SunPedal Ride, aiming to raise awareness on solar and electric mobility. Sushil also did several solar powered electric bicycle rides during 2017, in France, California and Iceland.
This time, Anuj and Sushil set off for a cycle ride between the French and Dutch capital cities and they documented their daily ride experiences in an online travelogue. This project stemmed from their reflections on sustainable mobility and was reinforced by the current COVID-19 pandemic that has encouraged people to re-think the value of two major elements of life: a cleaner environment and healthy living. Cycling is an ideal solution for both and allows to keep the required distance on the road.
As Anuj and Sushil emphasise in the introduction to their daily ride report, cycling is essential to the success of the European Union's Sustainable and Smart Mobility Strategy and the ambitious goals of the EU Green Deal to achieve a 90% reduction in transport emissions by 2050 can be reached only with a major modal shift to more cycling. New bicycle pop-up lanes in Paris, push for cycling advocacy and funding by European cycling associations like the Dutch Cycling Embassy & BYCS are some of the major changes they experienced during their journey from Paris to Amsterdam.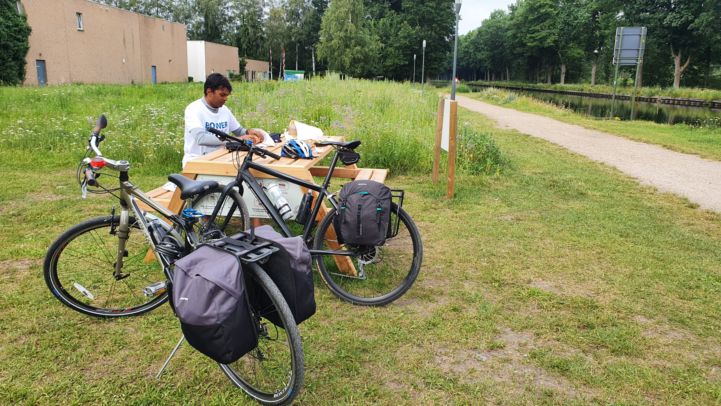 On their journey, they first took EuroVelo 3 – Pilgrims Route to head out of Paris for about 50 kilometres. They observed the cycling infrastructure to get better as they rode from France into Belgium and from there into the Netherlands. The flat Belgian bicycle paths along the canals were an absolute delight to ride on they highlighted. The second EuroVelo route that they encountered was EuroVelo 15 – Rhine Cycle Route from Tilburg to Rotterdam. "Overall" they said, "it was a great experience to ride on the cycle paths from Paris to Amsterdam but we think further improvements to the signage and services along the route would encourage even more cyclists to ride there."
When we asked them for advice to give to fellow cyclists interested in doing a Paris-Amsterdam ride they recommended to take some detours from the dedicated bike paths to explore the amazing countryside scenery of France, Belgium and the Netherlands. "The terrain is quite flat overall, so not a very tough route to cycle on as long as you have the right bicycle and tools. I do suggest following the EuroVelo routes wherever possible since these include well-developed bicycle paths and are perfect for experiencing Europe on a bike. Enjoy and have a safe ride!"
Authors: Sushil Reddy, Florence Grégoire & Jonathan Hirschhäuser