Back to all
Ten reasons why EuroVelo 15 - Rhine Cycle Route is the best choice for beginners
Monday, April 5, 2021
Most of the route is either using cycle lanes or going on roads with low traffic, a very safe environment for beginners.
1. For cyclists of all levels
The Rhine Cycle Route is perfect for beginners as it is qualified as an 'easy' cycle route, meaning that it is a great option for those looking to train their cycling skills or to get a first taste of long-distance cycling. Most of the route is either using cycle lanes or going on roads with low traffic, a very safe environment for beginners. However, that doesn't mean that more experienced cyclists will not enjoy this route, as amazing experiences and fascinating natural and cultural sites await you when cycling the iconic river Rhine.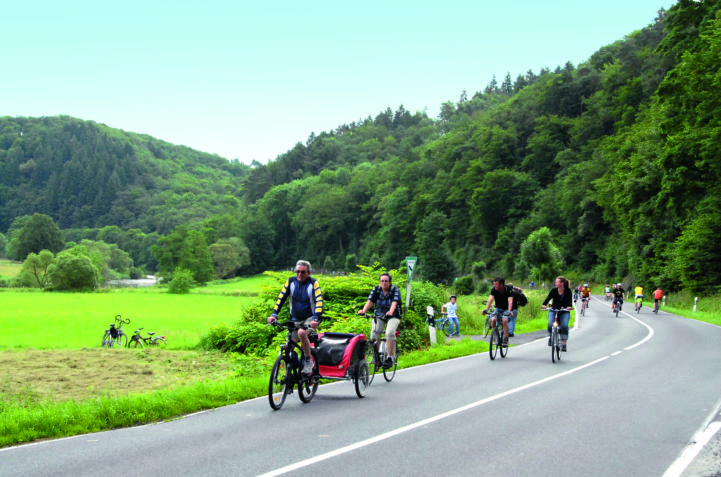 2. Perfect to travel in company (only if you want to)
The route infrastructure on EuroVelo 15 can fit a cycling combo along the way, as the width of the route, its signing, continuity and connections are ideal for a group of bike riders to enjoy. So you can certainly get a first experience of the Rhine Cycle Route together with your friends and family! But cycling as a group is not the same as riding solo, and each option has its pros and cons. Choose your own adventure!
3. Suitable for all physical shapes
Are you afraid that long distance cycling can be too demanding physically? That is not a fear to have when cycling EuroVelo 15 - Rhine Cycle Route, as you can also choose to focus on some of the least demanding of the seven thematic stages that this 1500-km route is made of, such as"From Basel to Karlsruhe, through Alsace and the German vineyards", which goes along peaceful canals on the French side, or "From Arnhem to the North Sea, on the Rhine Delta" , crossing the very flat Netherlands to reach the sea. The full EuroVelo 15 – Rhine Cycle Route brings together 4 countries and 9 UNESCO sites.
4. Kids friendly!
Do you want to introduce your kids to the amazing experience of travelling by bike? We know the story of a 5 year old who cycled the whole route with his parents in a month! You can discover the magical experience of this little boy in this article, that tells the story of these incredible four weeks through his eyes. EuroVelo 15 is a great first discovery for the Cyclists of Tomorrow! Be aware that some sections of the route through cities can be exposed to traffic, check detailed information when planning your cycle route with your family and decide what stages suit you better.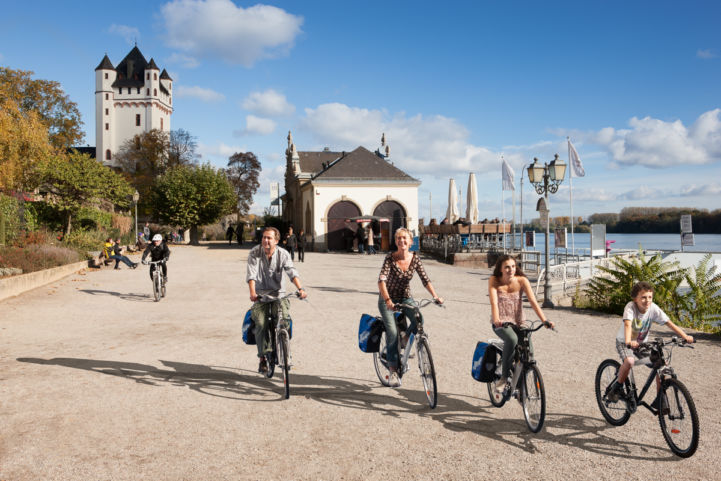 5. Accessible
EuroVelo 15 is a route that embraces diversity. Its infrastructure allows the circulation of any type of bicycle on large parts of the route, which means that there are no limits for those with mobility restrictions. If you travel with an adapted bike, a hand-bike, a cargo bike, carrying a trailer or if you are transporting passengers, this is an ideal route for you. Enjoy cycling without limits!
6. Fully Certified with the European Certification Standard
TheEuropean Certification Standard (ECS) is a methodology developed by the ECF for surveying cycle routes and assessing their quality. If a significant part of a EuroVelo route meets a series of criteria, it can be certified, and this label confirms that the route has reached a standard of quality that ensures a good experience for all cycle tourists! Some of the criteria evaluated by the ECS are the type of cycling infrastructure available, the surface material, the traffic volume, the signing along the route, the information available both online and offline, the public transport connections, the services for cyclists... Following a survey done in 2019, most of EuroVelo 15 – Rhine Cycle Route has been certified with the ECS, which confirms its high quality level.
7. You can easily plan your Route in Advance
As a Route certified with the ECS, there is plenty of information available to guide you along the way. Are you planning a weekend trip or a full week holiday? Find out how to reach the route by public transport, browse accommodations and services along the route, find the tracks, printed maps, specific highlights and points of interest in each stage. Here are the links to some resources that can help you with your planning: EuroVelo 15 – Rhine Cycle Route Handbook published by ECF, with a division in stages, highlights and services along the route and the refreshed EuroVelo 15 –Flyer. Alternatively, information on EuroVelo 15 – Rhine Cycle Route is also available on the France Vélo Tourisme website, in the Swiss SwitzerlandMobility, the Holland Cycling Routes and the German Romantic Rhine website, North Rhine, Hesse and Baden-Württenberg. Regarding printed cycling guides, you can take a look at the Esterbaueur guides 1, 2 and 3; and the Cicerone cycling guide covers the whole route in one book. You can find many more resources at the section of Maps and Guides on EuroVelo 15 at eurovelo.com.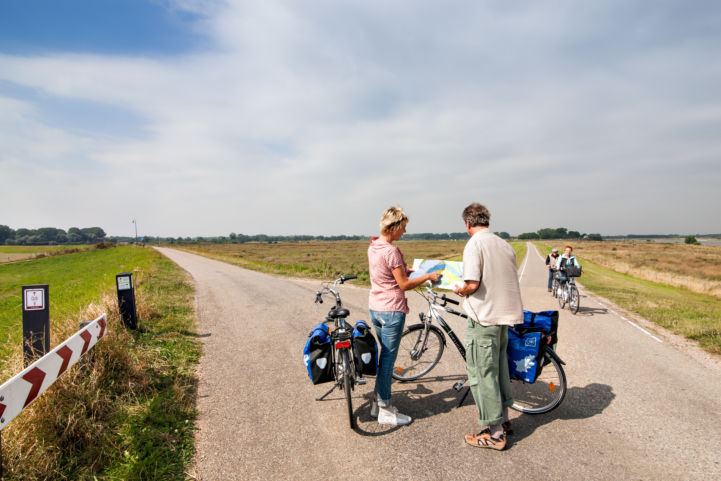 8. Many cycle-friendly services along the Route
Not only can you plan your route easily, but you can also find a list of services, Points of interests, and accommodations for all budgets and needs along the Route. Check SwitzerlandMobility, providing detailed information about the route and a list of cycle-friendly accommodation (you can download their app too!). The Bett+Bike website helps you finding cycle-friendly accommodation in Germany and the one of Alsace à Vélo, provides detailed information about the French part of the route, including downloadable GPS tracks. Detailed information about the route in the Netherlands can be found here, including downloadable GPS tracks and Fietsers Welkom ('Cyclists Welcome') locations.
9. Well Connected by public transport
Do you want to experience the full Rhine Cycle Route or you will rather cycle a few stages of the route? Whatever you decide is possible, as this route is very well connected by public transport. Start wherever you want and bring your bike with you! Check your options by train in France , Germany, The Netherlands, and Switzerland.
10. Access to astonishing Nature and amazing Cities Guaranteed
In Switzerland; From the source of the River Rhine in Switzerland to Lake Constance. Basel to Karlsruhe, through Alsace, in France, or the Upper Rhine Valley in Germany. From Bingen to Cologne, through the legendary landscapes of the Romantic Rhine, in Germany. From Arnhem to the North Sea, on the Rhine Delta. These are only a few highlights along the Route to get mesmerized.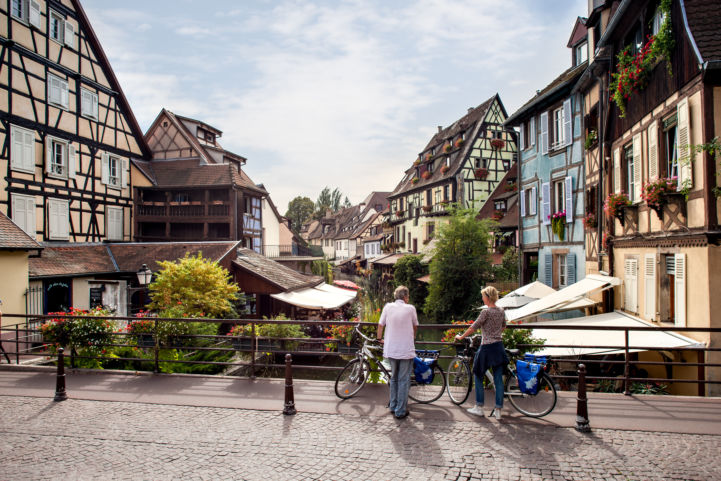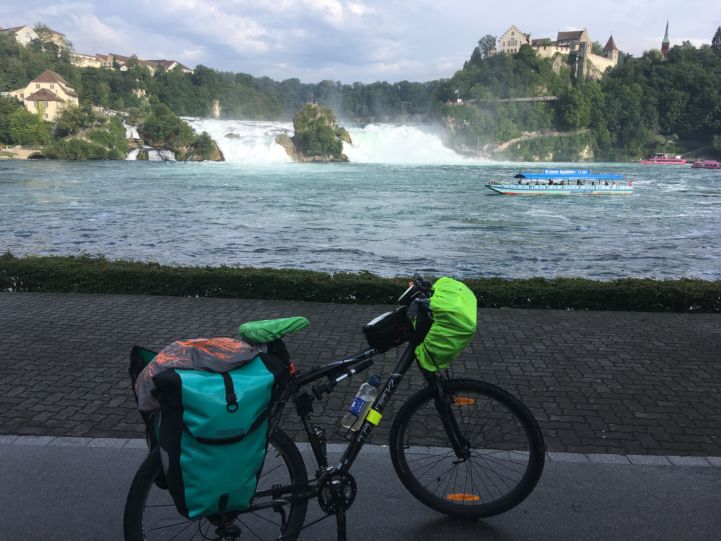 Author: Marta Orihuel