Back to all
NO
A life on the saddle - Interview with Hrvoje Jurić
Monday, June 5, 2023
Hrvoje's life dramatically changed 12 years ago when he started long-distance cycling trips. Last winter, he embarked on a journey across Norway along EuroVelo 1 - Atlantic Coast Route with his two dogs, Ena and Max.
Who is Hrvoje Jurić, and what's his story?
Before my first cycling trip in August 2011, I was just a regular guy who lived a peaceful life in Slavonia, the eastern part of Croatia. My life started taking a different pathwhen I realised I didn't want to do the same job for 40+ years without any possibility of discovering the world, myself, my weaknesses, or my options.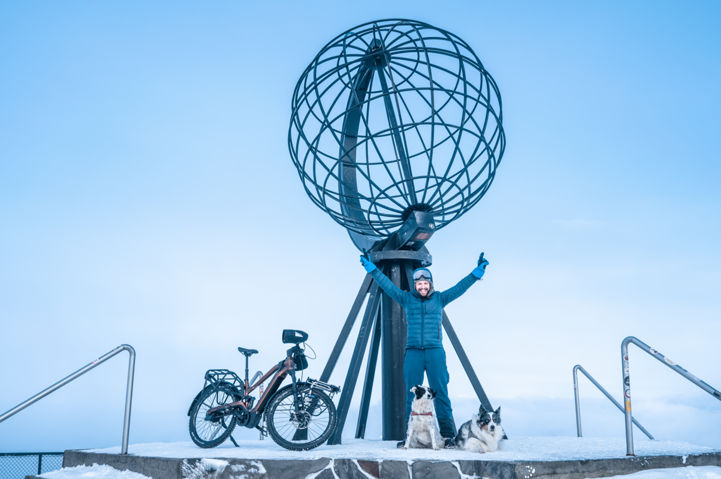 My first cycling trip was from Vrbica, a small village where my parents lived, to Pula, a beautiful city in Istria. Without experience, with only 100 euros, an old bicycle, and a friend's Converse.
After that trip, I realised I could go further with my bicycle and strength. So the following year I cycled around Europe for 104 days, and the entire trip was summed up in my first book, Marijanov put. Years later, I pushed myself into extreme projects: cycling to North Cape twice (once in wintertime) and travelling from London to Istanbul.
Later I realised that everything led to one of the most complex and hardest projects I ever did – cycling the world on an e-bike (2019).
In 2020, I returned on my bike, but this time with my dog, Ena, whom I adopted from the dog shelter. That year we met Max, another border collie from the street, and since they got along, I adopted him, too. So, we're now a wolfpack and roam nature together.
I have published three books, drawn in many cycling routes in Croatia, mainly for tourist boards, written hundreds of travel articles, and worked with National Geographic Croatia, Croatian National Television, and other news media.
I cycled from Oslo to North Cape last winter with my dogs, and I am currently working on my fourth book and a documentary about that project.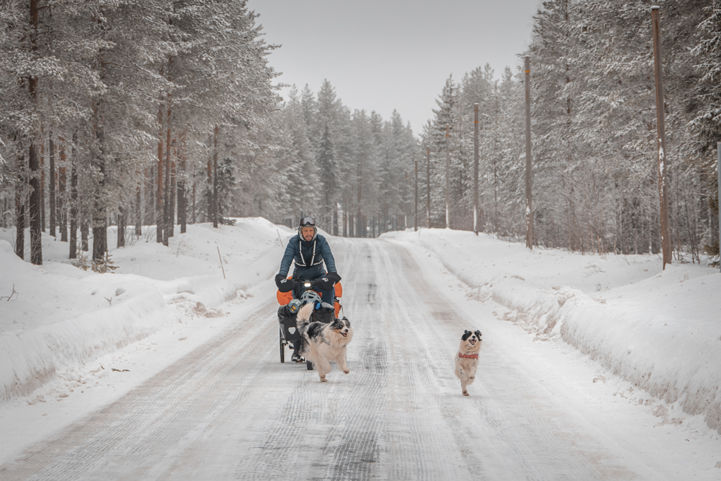 What is your experience in cycling on EuroVelo routes?
I had some projects across Europe and, therefore, had much experience on EuroVelo routes, at least cycling parts of them. For example, during my project "London – Istanbul", I combined EuroVelo 5 – Via Romea - Francigena, EuroVelo 6 – Atlantic – Black Sea and EuroVelo 11 – East Europe Route, which I also followed during my first big project in 2011 when I travelled around Europe.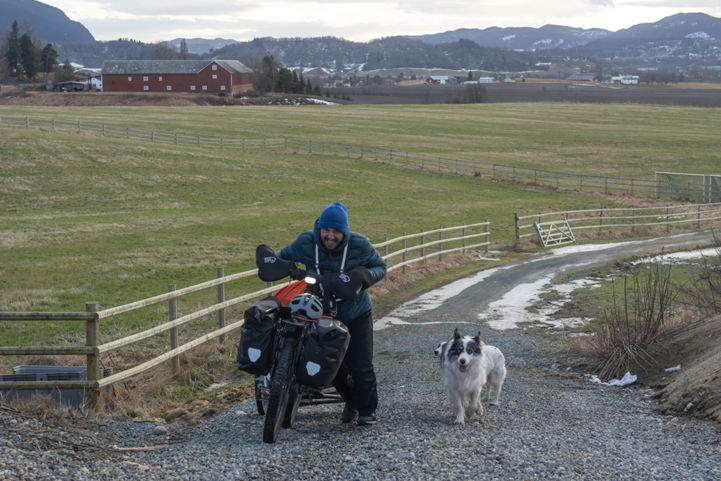 I cycled almost the entire Croatian stage of EuroVelo 8 – Mediterranean Route, from Prevlaka to Kamenjak in Istria. In 2019, during my trip around the world, I followed EuroVelo 8 from Malaga all the way to Monaco. Having a European cycle route network with all the information in one place is important for cyclists and travellers, but also locals, especially for growing small businesses, like farms with bed and breakfast.
Why did you make this EuroVelo trip in these tough and challenging meteorological conditions?
(Please note: we do not recommend cycling the Northern section of EuroVelo 1 - Atlantic Coast Route in Norway outside the local cycling season.)
It was the second stage of the "Giant World Tour" project, which I started in the summer of 2019. With that project, I cycled 29,061 km in 133 days, 6 hours, and 10 minutes. So far, I'm the first person who cycled around the world on an e-bike by the Guinness rules. One of my plans was to test the e-bike technology, batteries, and the bicycle itself.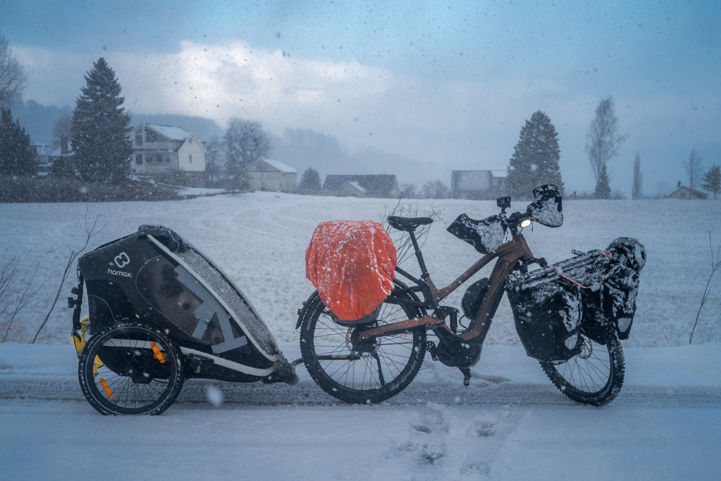 After the trip around the world, it was logical to make tests during wintertime, focusing on batteries when temperatures were extremely low. I already had a lot of cycling experience, including during wintertime: I cycled from Oslo to North Cape in 2016. I also published a book about this journey: By the Ice Road until the End of the World). I had experience and I knew what kind of problems to expect, what kind of clothes to bring and, most important, I knew the road all the way up.
Was there a special motivation that drove you to make that specific trip?
In the early days, I was hungry to push my limits further. But since I started taking photos and material for videos, it felt more like discovering a new world. I was like a child seeing the world for the first time. For the last few years, my focus was to film the emotions and people's stories to show we are all similar, even if we live 2000 kilometres from each other.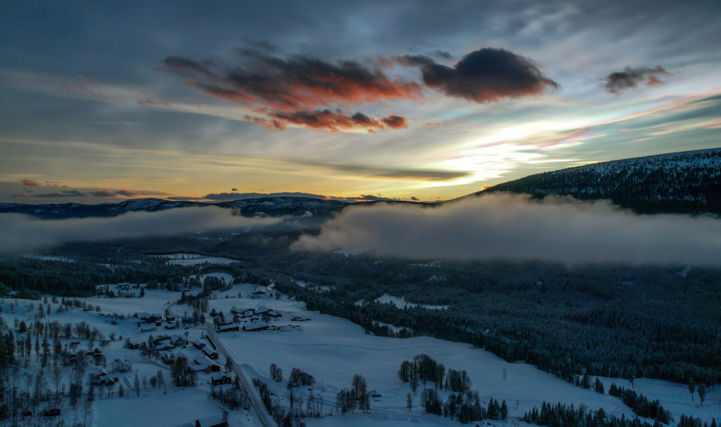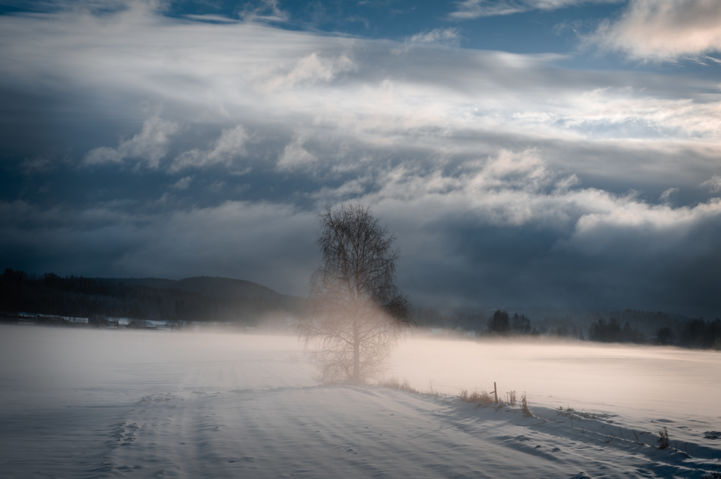 How did you prepare for the trip?
I moved to the mountain part of Croatia, Gorski Kotar, and for a couple of months, I was cycling and hiking in the low temperatures, sometimes in the rain and bad weather. Of course, my dogs Ena and Max were with me. Honestly, I only prepared a little because my lifestyle is to be in nature most of the time, hiking and taking photos of bears, deer, and other animals. I just cycled a bit more than usual.
Which elements were outstanding during your trip?
Because of its white colour, it can be difficult, even dangerous, to cycle for a long time in the snow. It takes time until your eyes adapt to the new surroundings.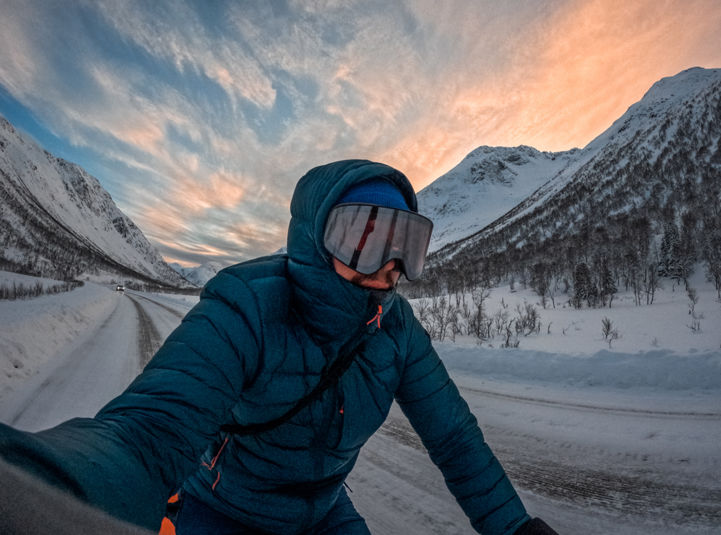 Whom did you meet on the road? Did you make any notable encounters?
Since it is not my first trip to Norway, it was nice to visit people, especially far in the North, that I met years ago. When thinking about Norwegians, only positive words which come to mind. During my first winter trip, many people helped me and supported my journey. From Oslo to Trondheim, no hostel charged me for sleeping, and they also gave me food and best wishes to continue my trip. People in Norway, especially in the North, are so generous, friendly and willing to help a complete stranger. Having that kind of support was like having wind at my back.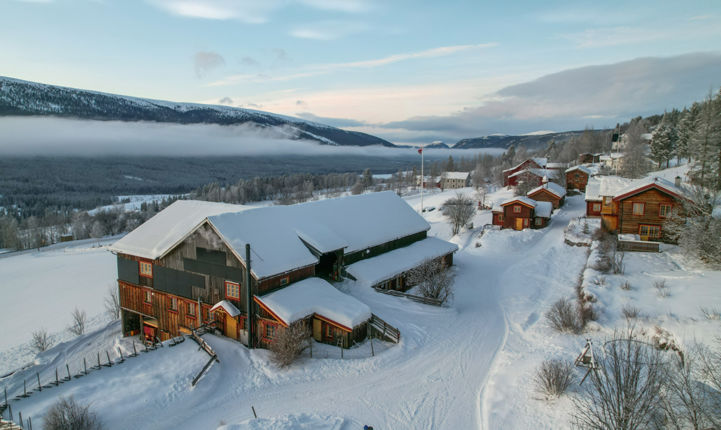 What was the most incredible thing you have done or seen?
Definitely a snowstorm. It's the scariest experience I have ever had in my 12 years of travelling around the entire world. You realise how weak we are, compared to the strength of nature. It is something that I could not predict, at least during my first winter trip in Norway. In Croatia, I never experienced something like a snow wall that devours everything on its path.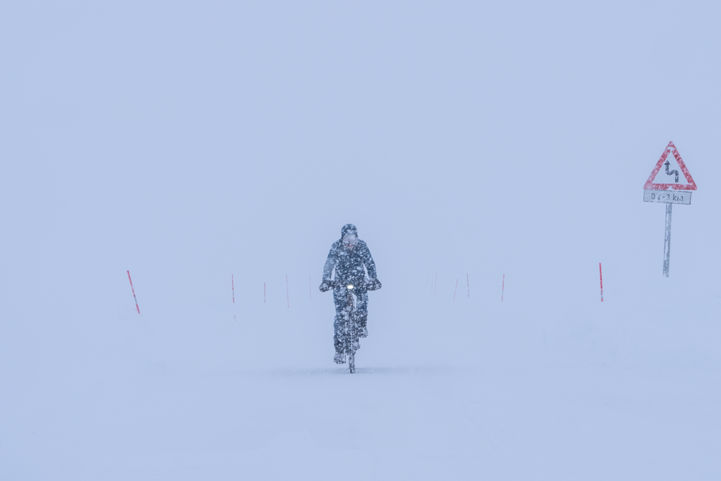 Also, when I encountered my first snowstorm in 2016, there was no place to use a shelter. It hit me on the Kvænangsfjellet and threw me off my bicycle. It lasted maybe a minute, but it felt like it was going on forever. This is one of the reasons why I strongly recommend that people consider their decision to cycle in Norway during wintertime in light of their physical and psychological abilities. You need to be 110% ready for this kind of condition and know your body and its reactions to such extreme conditions.
Do you have a message to share with the world?
My life completely changed 12 years ago when I started cycling. I knew so little about the world. I didn't have experience and didn't have money to travel. I didn't even have a bicycle, and my brother gave me his 30-year-old Condor bike.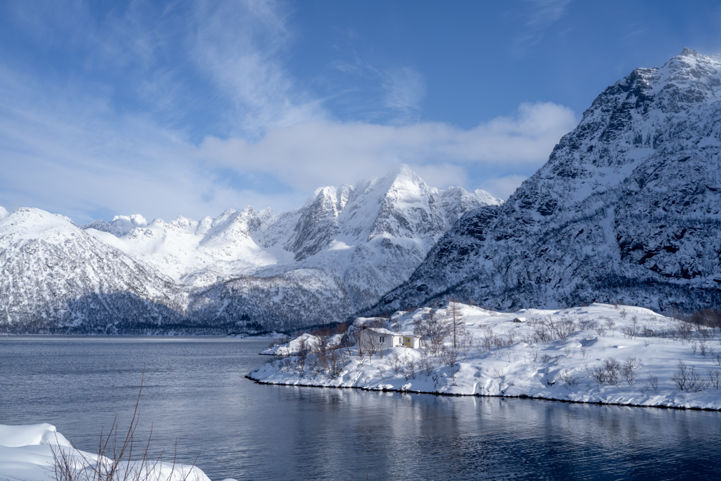 Learning from my mistakes, I managed to find myself in this world year after year. I learned that life can be simple and give you a lot, but you are the one pulling the strings. Nothing happens overnight. Most of the time, I was alone, sometimes frightened of what will happen the day after.
I left university to enter the school of life, seeking myself and showing my parents that I'm a grown-up. It took years, but I learned to be patient. To take a photo of a bear or fox, wait for the sponsor's email answer, or to earn money for a new lens or bicycle.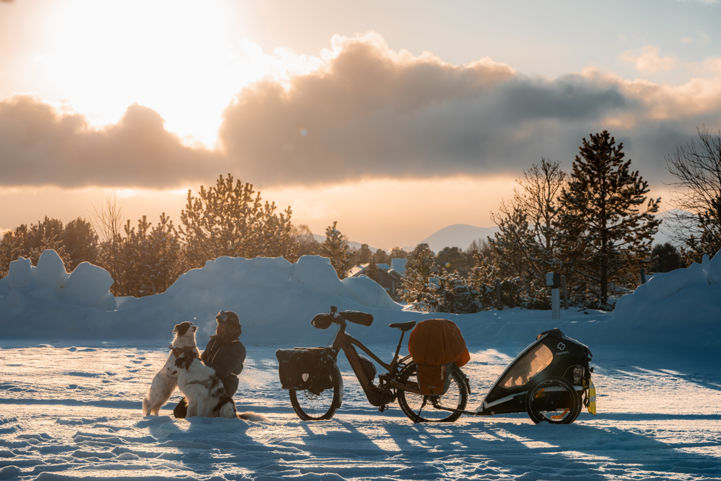 How can people learn more about your projects, work, or find other helpful information?
I publish most of the material from my travels on social media (Facebook, Instagram, Twitter), but I also work with Croatian National Television and other news media.
Author and pictures: Hrvoje Jurić