Back to all
Bike-cations are the new vacations: Discover Europe by bike! #RestartCycleTourism
Wednesday, August 12, 2020
During lockdown, everybody was talking about "The world after". The world after lockdown; after the coronavirus pandemic is over; after country borders open again…the list goes on. But this summer, as it becomes clear that the pandemic is not going to end anytime soon, one idea is starting to become more widespread: we cannot wait for the world to return to normal. "The world after" is now, and it is time to start being the change you want to see!
Our holidays are a good place to start. This summer, let the car rest in the garage and forget the plane and instead opt for a bike-cation close to home or, by combining your cycle trip with a train journey, further away. And if you already are a convinced bike traveller, these special times are perfect to convince your family and friends to come with you! Our latest figures indicate that the interest in cycling holidays is peaking already, as this summer saw the highest number of daily visitors ever on EuroVelo.com. So if you are curious to find out what the fuss is all about, read on!
It can seem daunting to plan a bicycle trip for the first time, but the EuroVelo website and the detailed national and regional websites developed by the EuroVelo National Coordination Centres and Coordinators (NECC/Cs) are there to help. If you still have questions after reading this article, you can check out further tips and advice prepared by France Vélo Tourisme and Pro Velo, our French and Belgian NECCs, and ask for help on the EuroVelo Discussion Group on Facebook.
And don't hesitate to get in touch with the NECC/Cs of the countries you wish to travel to!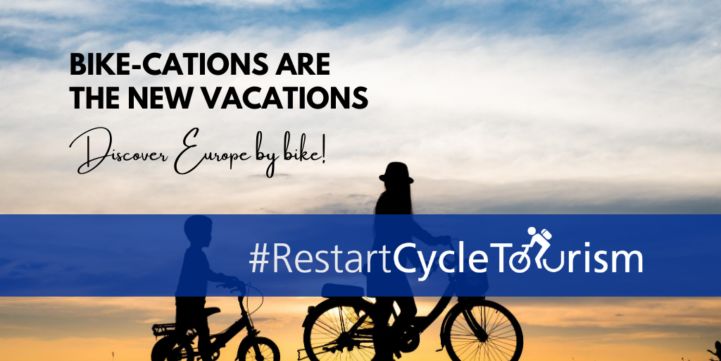 1. Decide where you want to go
With nearly 90,000 km of EuroVelo routes to explore, you can choose a section that fits the length of your holidays. Browsing the EuroVelo website can give you a first idea of the diversity of the 17 thematic routes that currently form the network and of their level of development. You can read of FAQ to understand what the different categories of EuroVelo routes really mean. Of course, the EuroVelo network forms the backbone of national and regional cycle routes across Europe, so there are even more option out there once you start to explore.
This summer many countries have also put special measures in place for cyclists. Make the most of your summer by traveling to these destinations and enjoying the following advantages!
2. Plan your itinerary
Now that you have chosen the EuroVelo section you would like to cycle, where to find accurate and up-to-date GPS tracks to download? This is a question we get asked a lot! With such an extensive cycle route network, the NECC/Cs are the ones in charge of maintaining the EuroVelo tracks up-to-date, and those are generally available to download on their website. But to make things easier for you, we have listed all useful links on #RestartCycleTourism !
Unsure about possible travel restrictions in the country you would like to visit by bike? the European Commission has developed an interactive tool that provides the latest information needed by country to confidently plan travels in Europe: reopen.europa.eu. The information is frequently updated, available in 24 languages and based on the most recent available data provided by EU Member States and collected from other publicly available and authoritative national sources. Use this tool to make sure the country you plan to travel to is welcoming visitors from your country without a mandatory quarantine.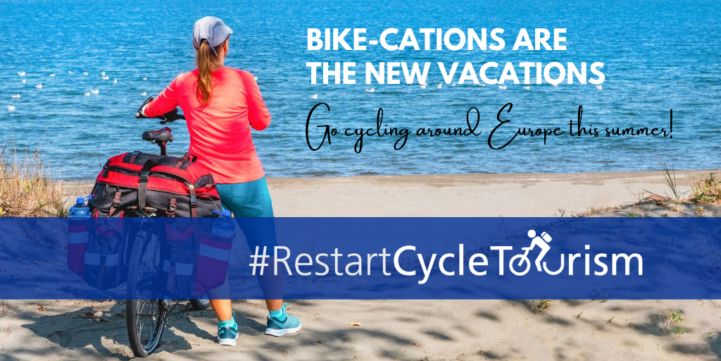 3. Find accommodation options suitable to your needs
Sleeping options open to cycle tourists are numerous: hotels, hostels, camping, wild camping (where authorized – such as in Denmark), or hospitality options such as Warmshowers or Welcome to my Garden…
But too much choice can also be a source of stress. In many countries, cycle friendly accommodation schemes have been developed and it is always worth checking the services that have been given this label. It ensures that you receive a warm welcome when arriving with your bike, the accommodation is situated close to a cycling route, there is safe bicycle storage space, a basic toolkit for small bike repairs is available, etc.
Here are some of the most widespread cycle friendly accommodation schemes:
4. Spread the word in images and inspire your friends
What's better than a good picture to inspire uncertain cyclists to dive into their first trip? This summer, if you are cycling on either EuroVelo 15 – Rhine Cycle Route or EuroVelo 19 – Meuse Cycle Route, take part in the EuroVelo Summer Photo Contest until 28th August. Share the best picture of your cycling holidays with us for a chance to win a cycling trip on one of these routes! Find out more on en.eurovelo.com/contest.
5. Enjoy the ride!
Cycling is a great way to disconnect from our stressful modern lives. Even short getaways in the nature have the power to really regenerate your energies. So wait no more: grab your bike and enjoy the silence, the beautiful landscapes and the amazing local food you will find on the way!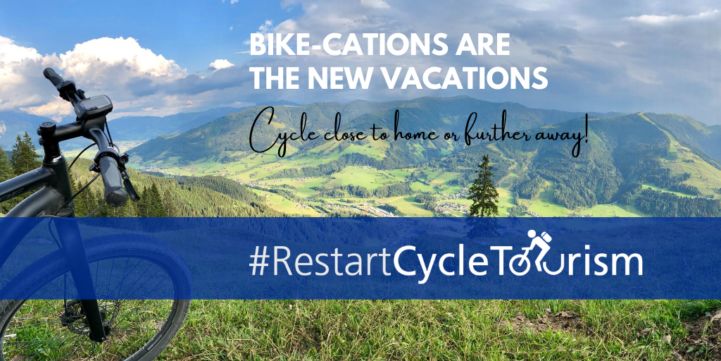 Author(s): Florence Grégoire